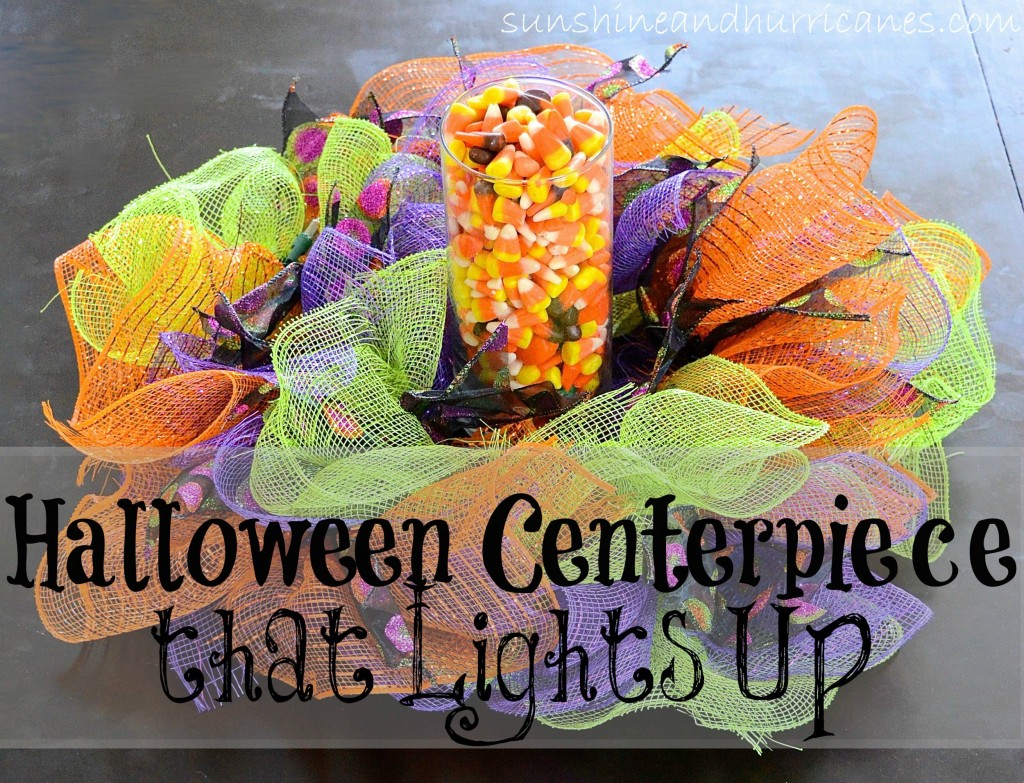 This Halloween Light Up Centerpiece is a quick project and a super cute way to add some fun to your October celebrations!
I used 3 different colors of 12″ deco mesh, black, green, & orange and a roll of patterned 2″ ribbon, a 14″ wire wreath form, 10 pipe cleaners in a coordinating color, and 1 set of battery operated lights.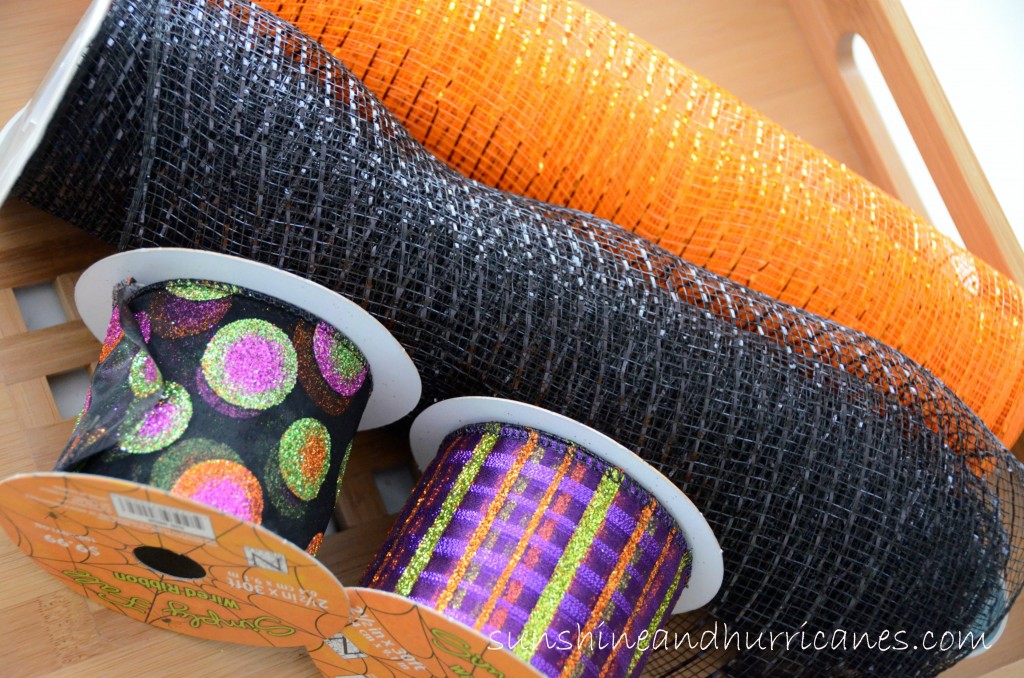 I cut the mesh into 12″ pieces, 7 of green, 7 of purple, & 6 of the orange and 10 pieces of ribbon that I also fishtailed, which means I cut a "V" shape on the ends, just for a more decorative look. I think it's easiest to get all the cutting over with first and then quickly assemble everything.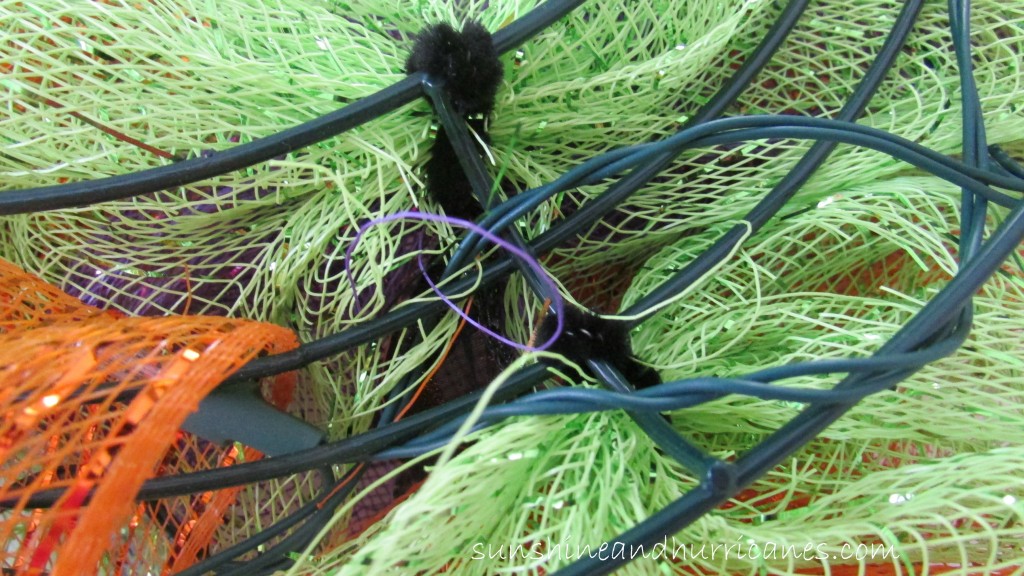 Flip your wreath form so that the back side is facing up and add your pipe cleaners near the joint areas, twist to secure. Add all 10 pipe cleaners, then flip back over.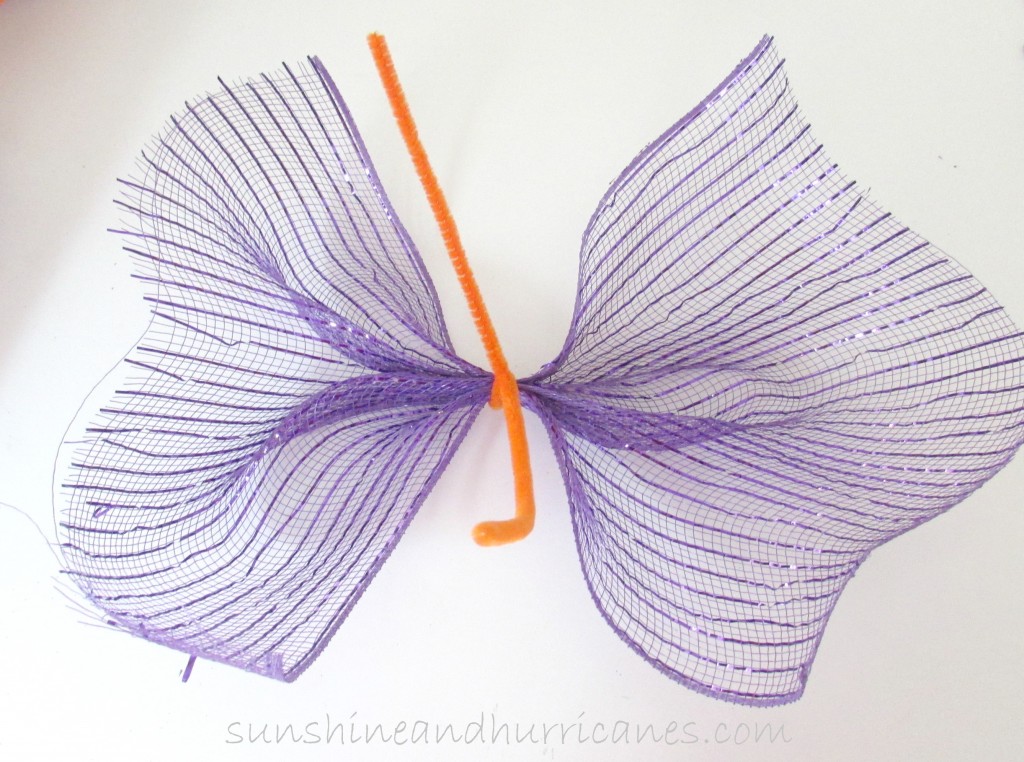 Take a mesh piece and scrunch/pinch it in the center, then secure with a pipe cleaner(that's already attached to the wreath) and is twisted just once. Grab a 2nd, different colored piece of mesh, open the pipe cleaner and add the 2nd color of mesh. Continue adding mesh until all 20 pieces have been added, varying the colors as you go.
Once all the mesh is secure, add a piece of ribbon to each "bunch" of mesh where there is a pipe cleaner. Fluff and arrange the mesh until you're happy with the look. Now it's time to add the lights! Turn the wreath form over, weave the lights in a nd out, making certain the bulbs are facing up so they'll be readily seen when it is sitting on the table. Hide the box with the batteries under the mesh.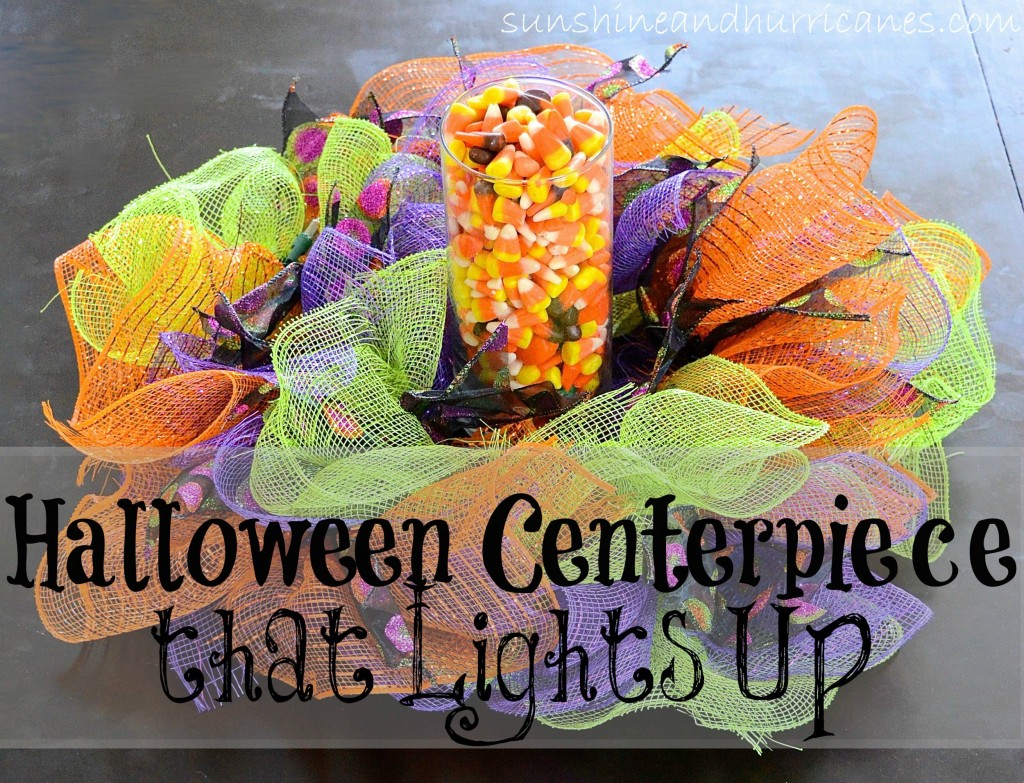 At this point, you could call everything finished because the mesh is so full and poofy(yes, that's a real word in my world) that the project looks complete. I grabbed a glass cylinder vase from my cupboard(purchased at the dollar store), filled it with candy and voila, called it a masterpiece! You could also add a candle and light it for extra glow in the evenings.
Craft stores carry all the items you'll need for this little project and it would be FUN to make with a group of girlfriends! I actually made this the year before and you can see, it stored well and it's back for another year, all I had to do was stick new batteries in the light pack!