This post may contain affiliate links.
Do you need some Halloween party ideas for your child's class celebration or maybe you're just hosting some neighborhood children for a little trick or treat gathering. If you are looking for a way to keep little ghosts and goblins entertained with some Halloween fun, then Halloween games, like this word search, are great for a ghouishly good time!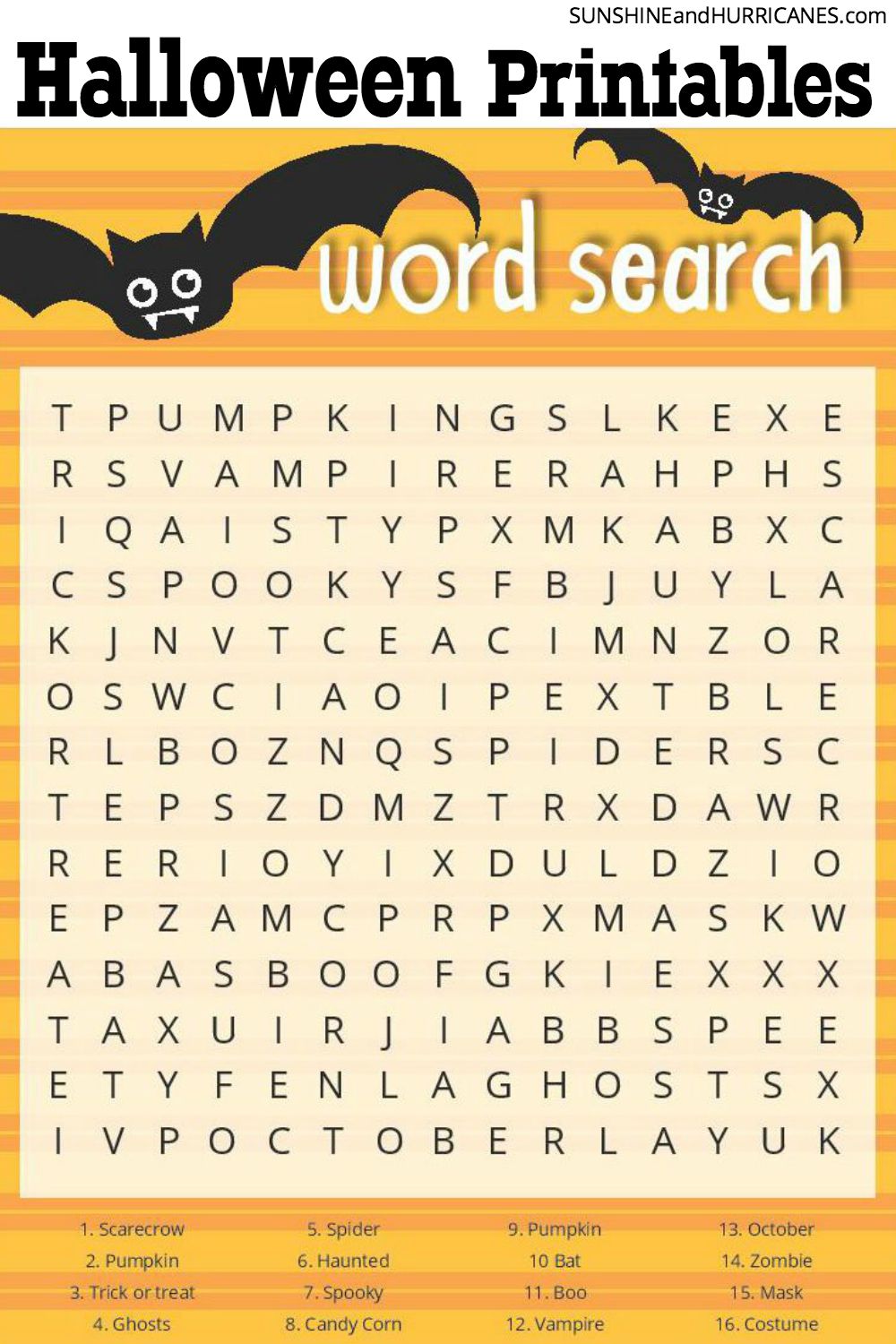 I have two children, 6 and 11, and I've already been the class parent for at least a half a dozen Halloween parties so far. While there are tons of Halloween games to be found on Pinterest and elsewhere, I've always been surprised by how much children love the simplicity of the printable Halloween games. They are almost always one of the biggest hits of the day.
I've used dozens of printable Halloween games over the year and now we've developed a few of our own for a little not so scary Halloween fun! This word search is a simple way to keep kids occupied if you are doing activities in shifts or as a warm-up while you get other Halloween games and snacks ready.
It can also be used in homeschooling as a Halloween themed educational activity helping with spelling, reading and word recognition. When my kids were really little and before they could really spell words, I used to give them word searches and just have them try and find and circle each letter of the alphabet (this was a great trick at restaurants!).
Sometimes, I've raised the stakes on the Halloween games, and used word searches as a little bit of a competition to see who can find all the words first and then put their hand up. I'll then award a small Halloween themed prize like these Halloween Toys
, which the kids always love.
Click on the link below to download the Halloween word search and then let the Halloween games begin!
Printable Halloween Games – Word Search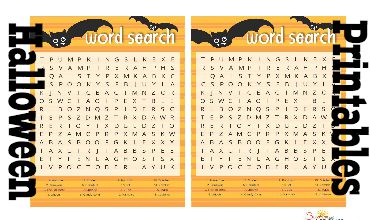 Wait, don't disappear just yet, we've got other Printable Halloween Games:
Halloween Activities for Kids – FREE Printable Tic Tac Toe
Free Halloween Printables – BINGO
Want EVEN MORE Halloween games, printables and fall fun:
Follow Sunshine and Hurricanes 's board Fall Festivities! on Pinterest.
What are some of your favorite Halloween Games?