This post may contain affiliate links.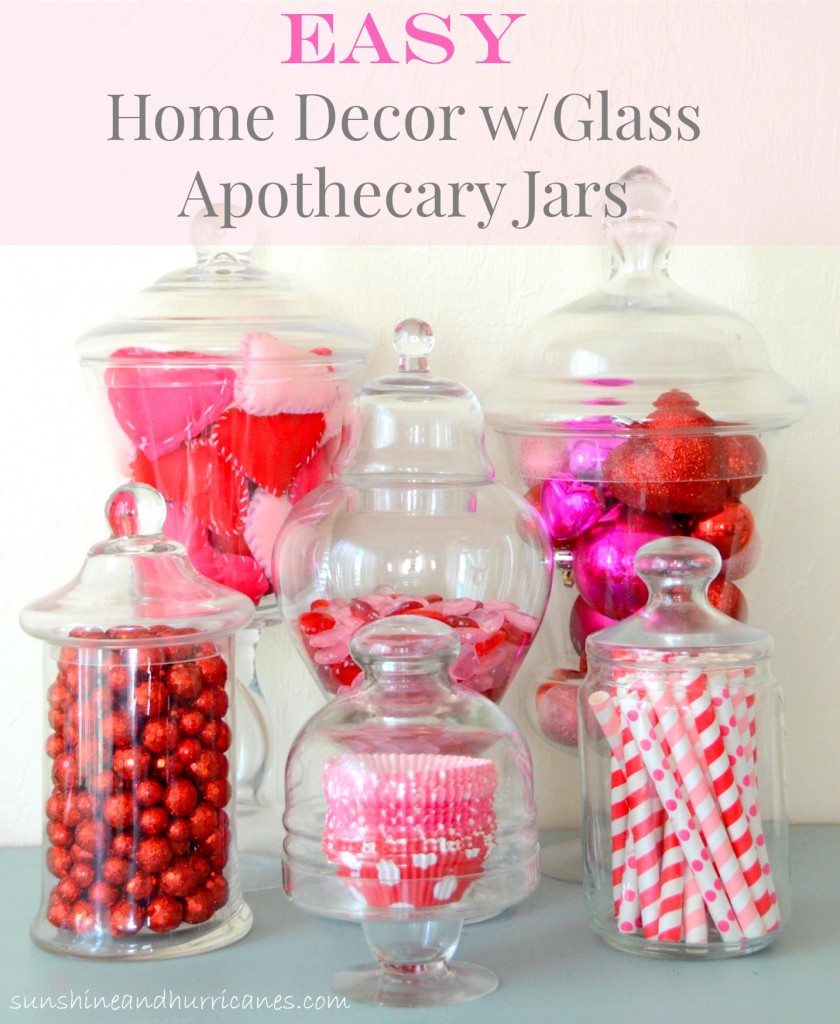 Easy Home Decor with Glass Apothecary Jars
My kitchen is totally white. White cabinets, white appliances, white tile. I'm a girl who enjoys color, lots of color. I also have a weird hang up about too many things on my counters. Feel like we're become friends? You officially know 2 of my neuroses now, all white & things on the counter, believe me, those are on the minor list. 😉
So, I got a little creative and challenged myself not to spend a dime and add color to the kitchen. I've collected all different sizes of Glass Apothecary Jars
so I rounded up some of them and began filling them with bright, colorful objects found throughout my house. I snagged some of the kiddo's bouncy balls, sprinkles form my cupboard, some Cute Cupcake Liners like these pictured below that you can find on Amazon or the dollar store or the Target $1 Spot.
I'm in love with these totally adorable Pink and Red Heart Valentine's Day Paper Straws
from Amazon. However, I've seen lots of cute ones everywhere from the Dollar Store to Michael's.
I even used some colorful antique bobbin things I found on a trip and bought just because they all looked so pretty laying in a bin. Voila, a colorful corner created! Really, your imagination is the limit and you'll be surprised where you'll find inspiration.
This also became such a fun little way to change out the decor for various holidays. I started collecting holiday items on clearance, things from nature, and of course, candy! What's a holiday without some candy, right?
I'll be updating this post ALL YEAR LONG to give you inspiration for your home decor, be sure to sign up for our weekly email below so you won't miss a thing!