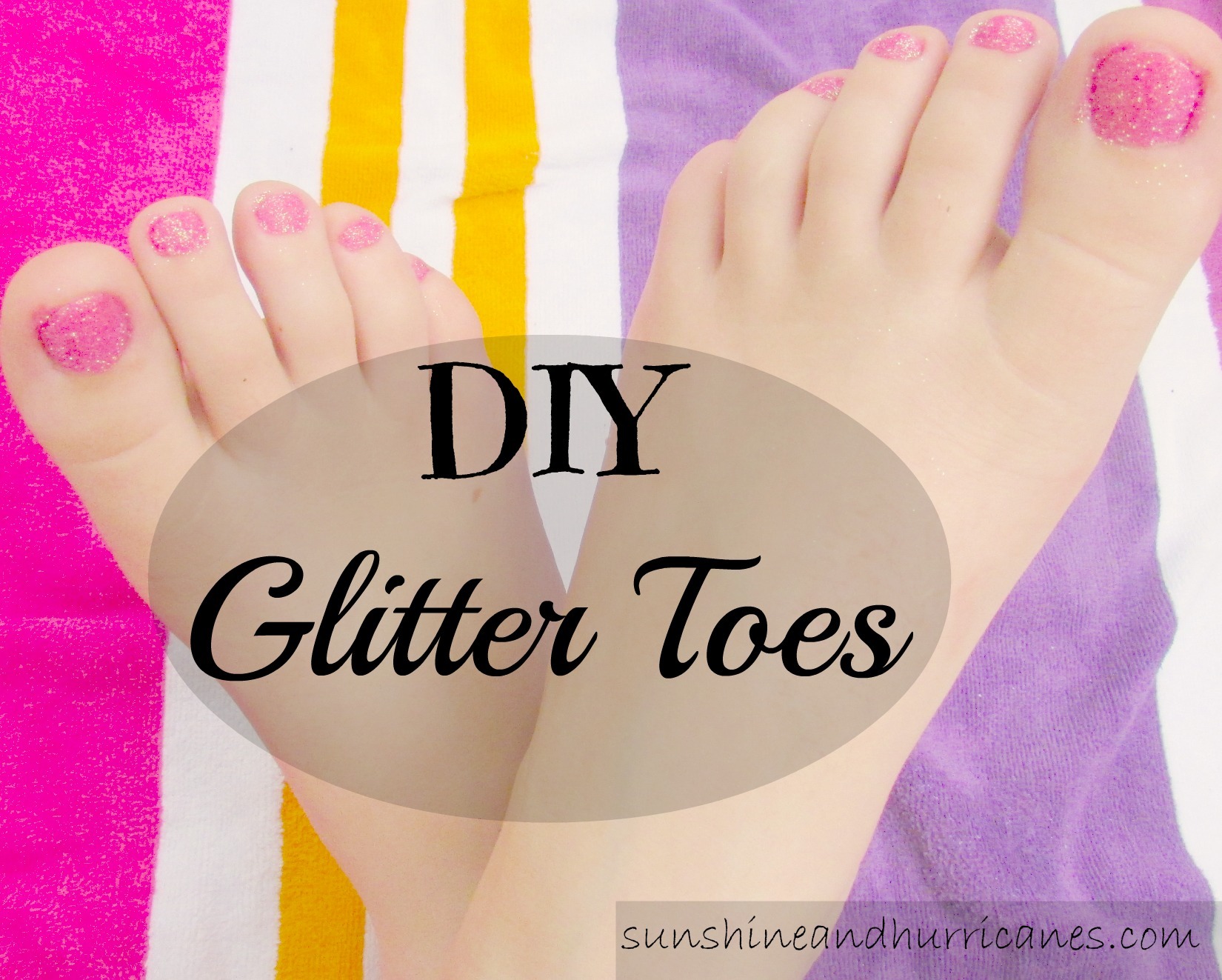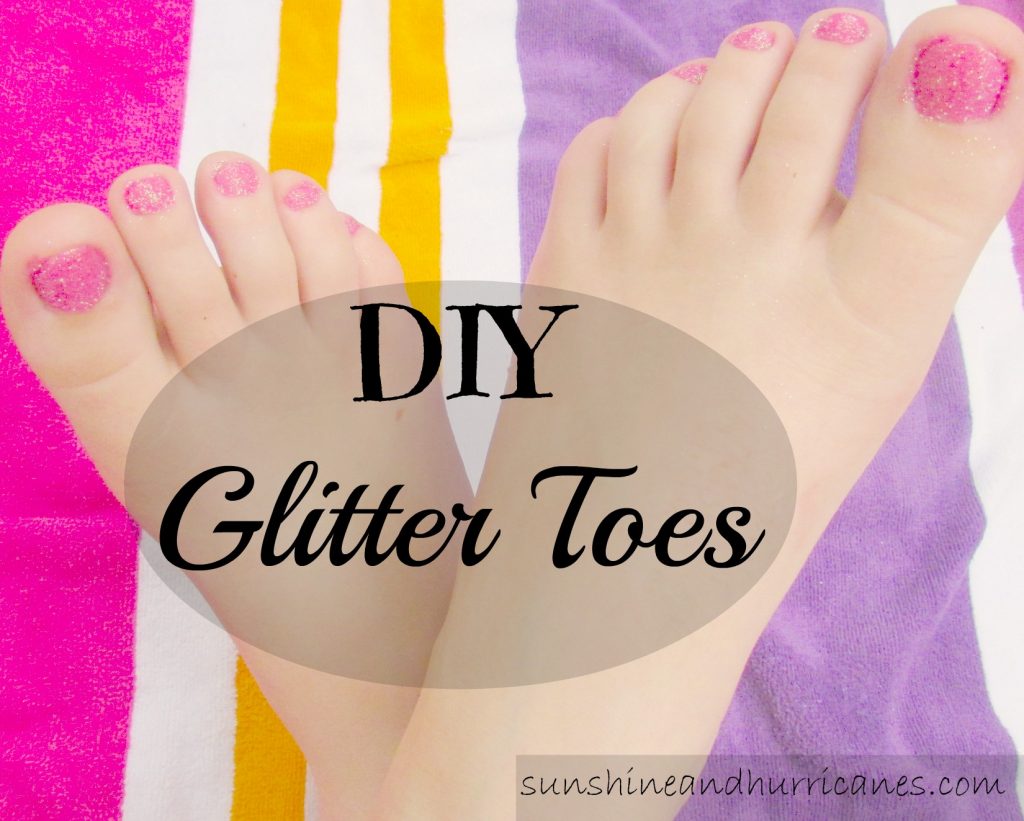 Having 3 daughters and being pretty girly myself, we spend a fair bit of time and money painting nails over here. One of our favorite things to do is glitter nails. I especially love glitter toes because they keep my toe nails looking lovely for 4+ weeks, even when I'm in and out of the pool and at the beach all Summer long. My girls love them because, well, they're sparkly and really, who doesn't want to sparkle? The whole process is super budget friendly and takes just a few minutes with items you probably already have on hand.
First gather your supplies: nail polish, Martha Stewart Glitter
, and a paper plate. Paint your toes as normal with the color you've chosen, then position your foot over the paper plate.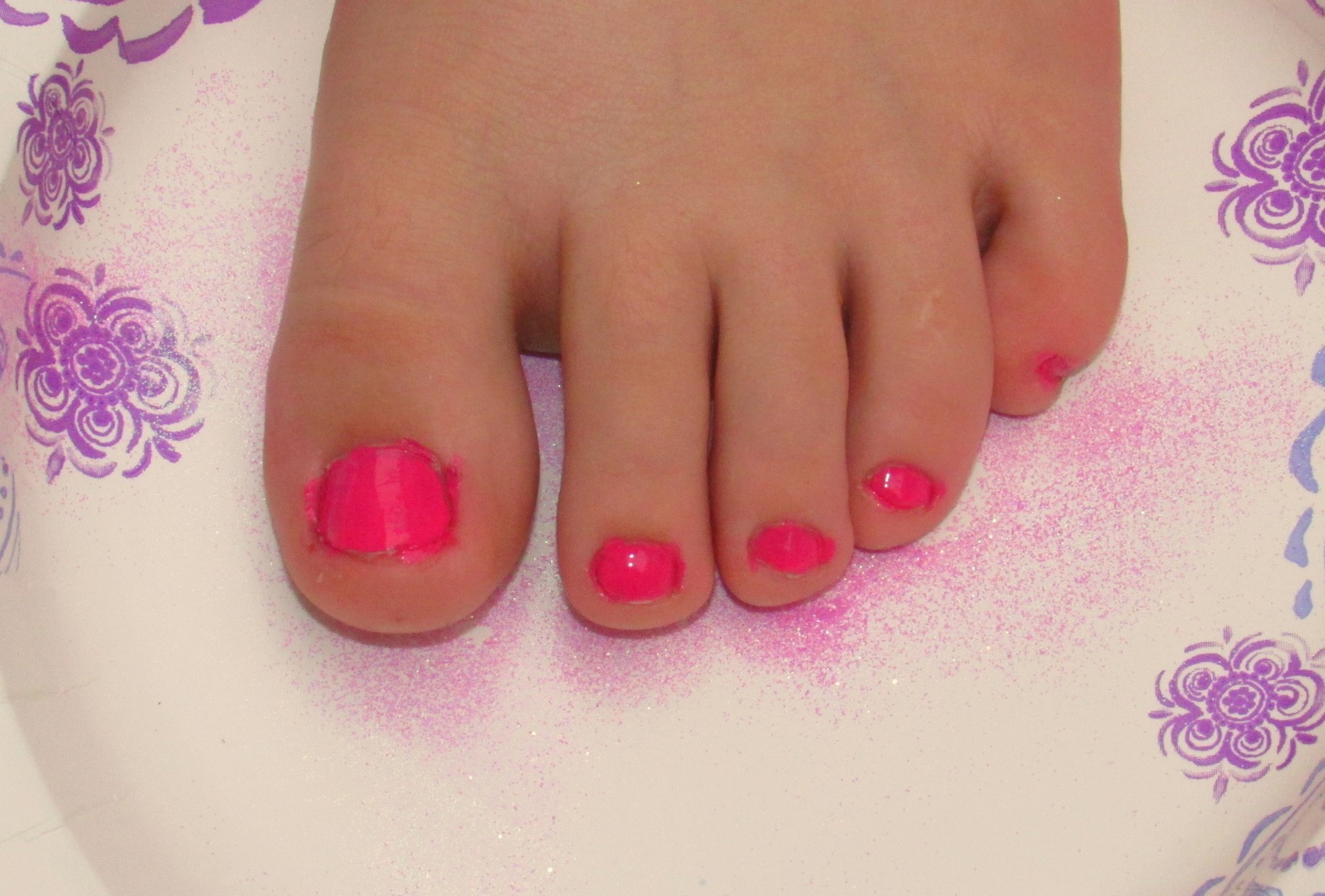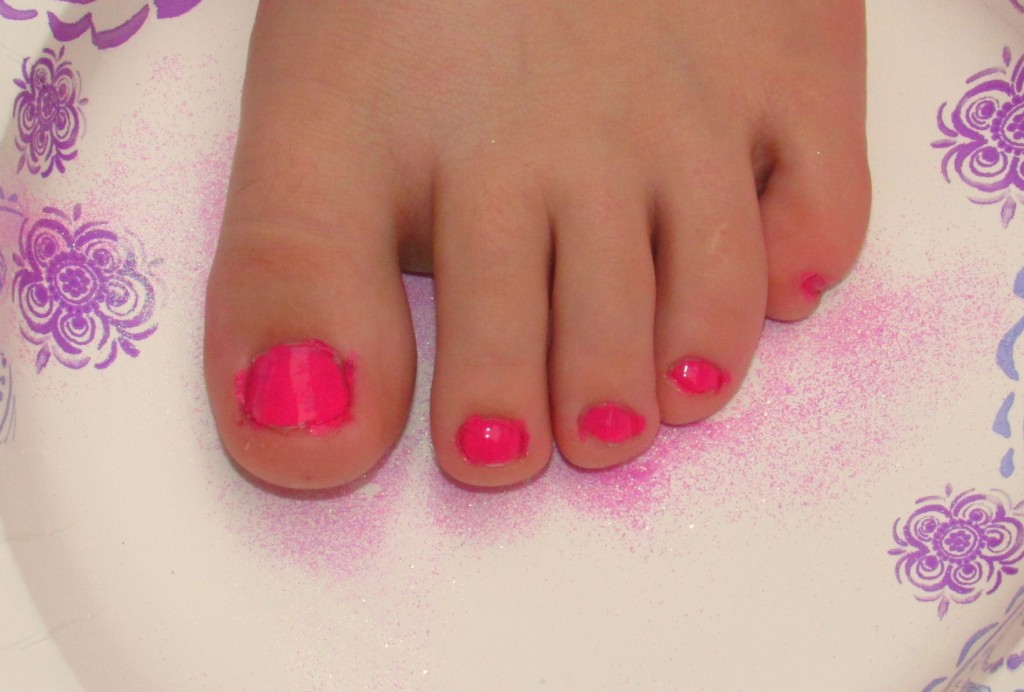 Don't worry if the paint job isn't perfect, this is a forgiving process.
Open the bottle of glitter, I just take the cap off and gently pour the glitter over the wet polish because it covers better than shaking it on. Don't be afraid to pile it on, the paper plate will help with clean up and let you preserve the excess.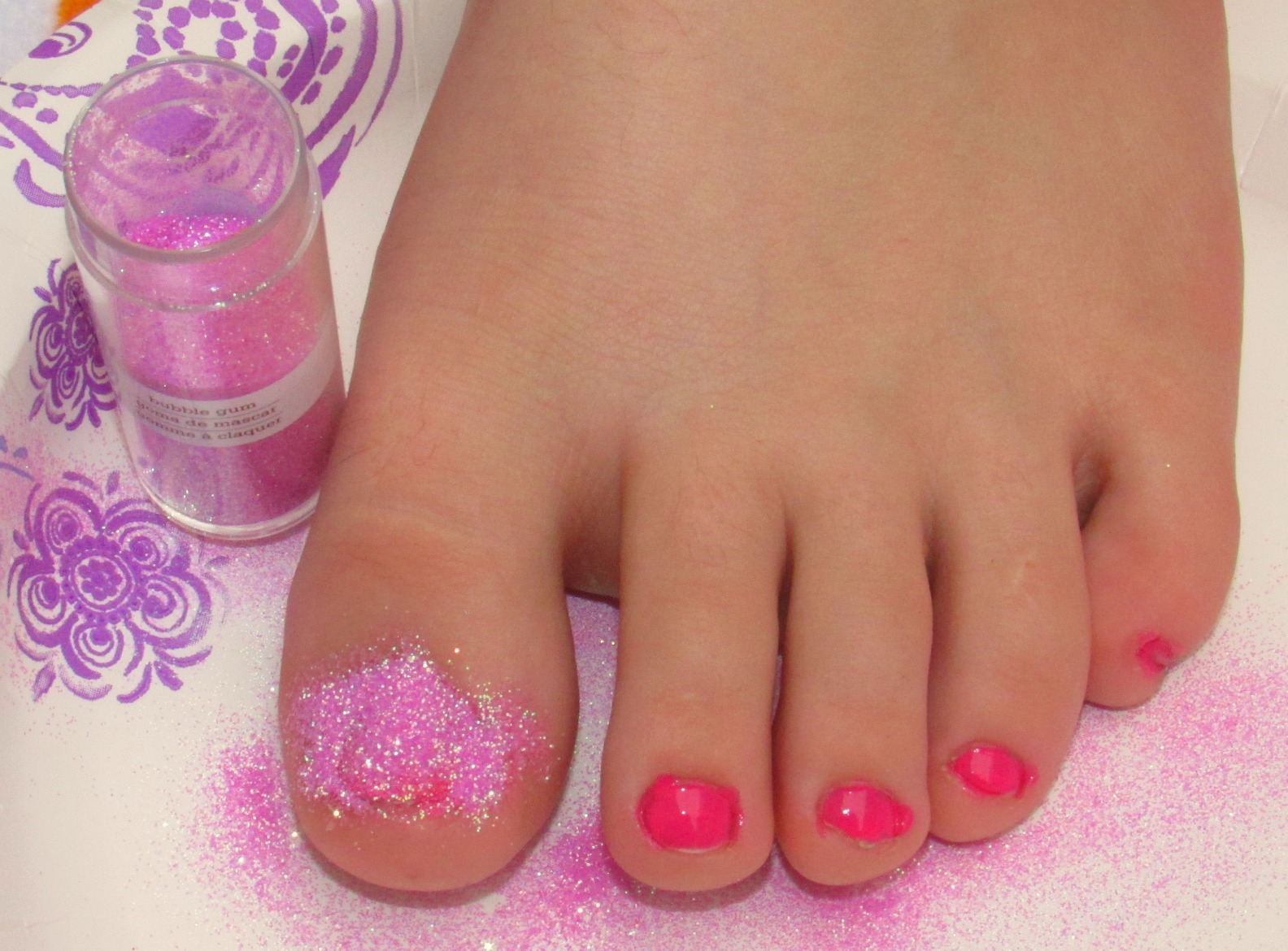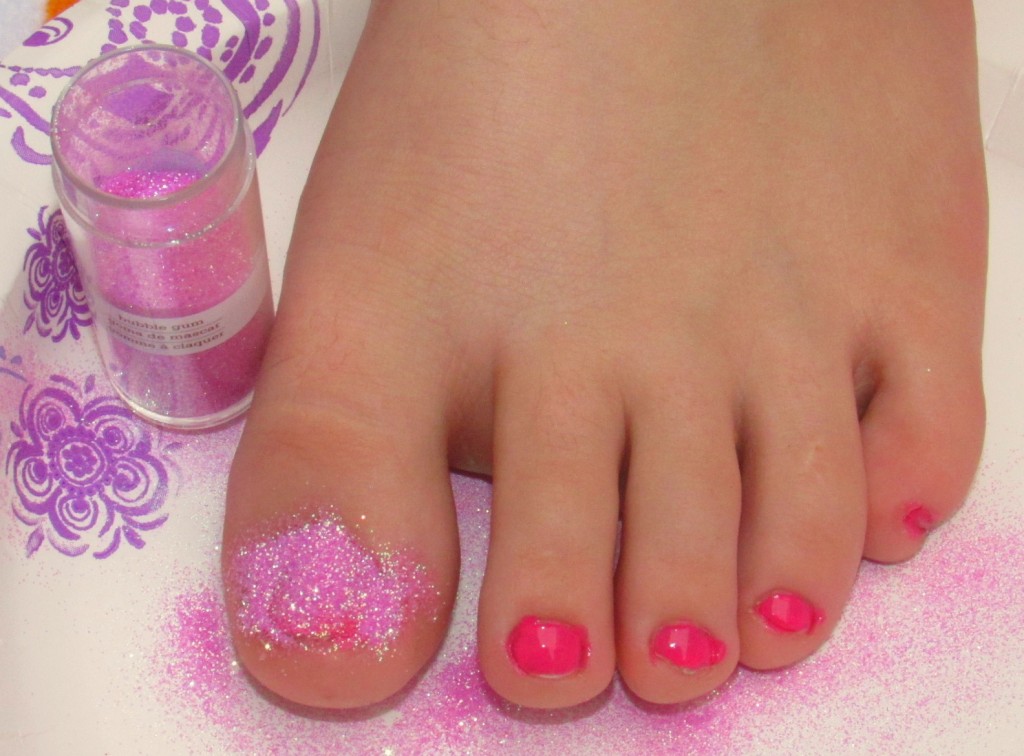 After you cover all your painted nails, move on to the next foot and repeat the process. Allow the Martha Stewart glitter
to sit for about 5 minutes, then use your hand to tap the excess onto the plate. Go ahead and fold the paper plate in half to easily return the glitter to the bottle.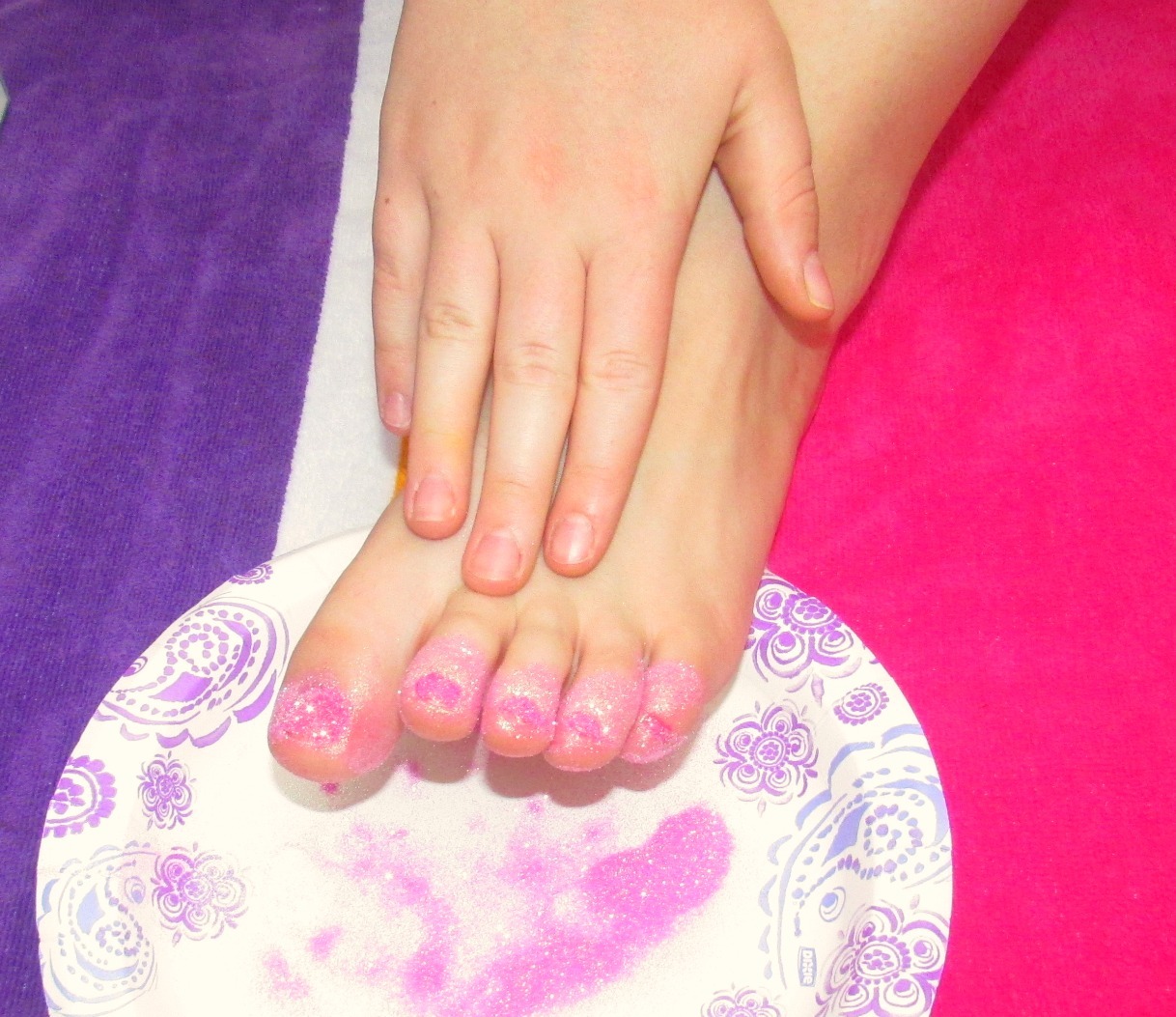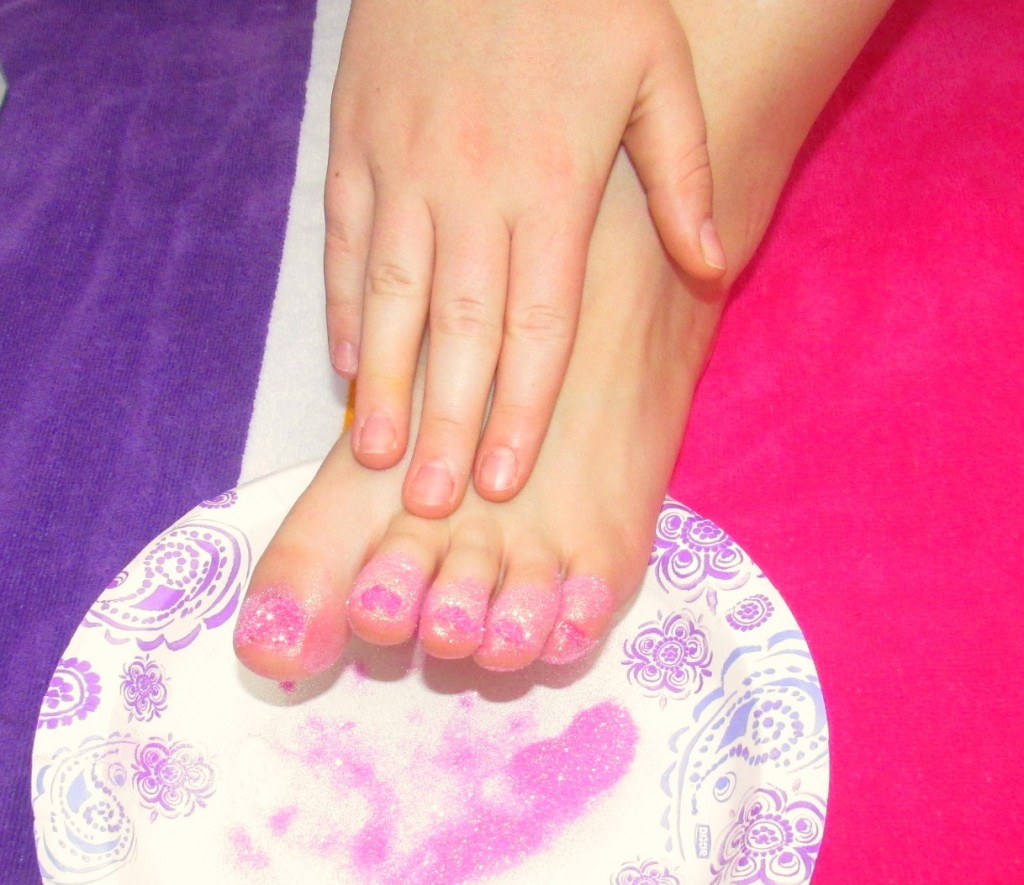 I've found that waiting at least 20 minutes is best, allowing the sparkles and polish to fully set and then I rinse my feet off when I hop in the shower.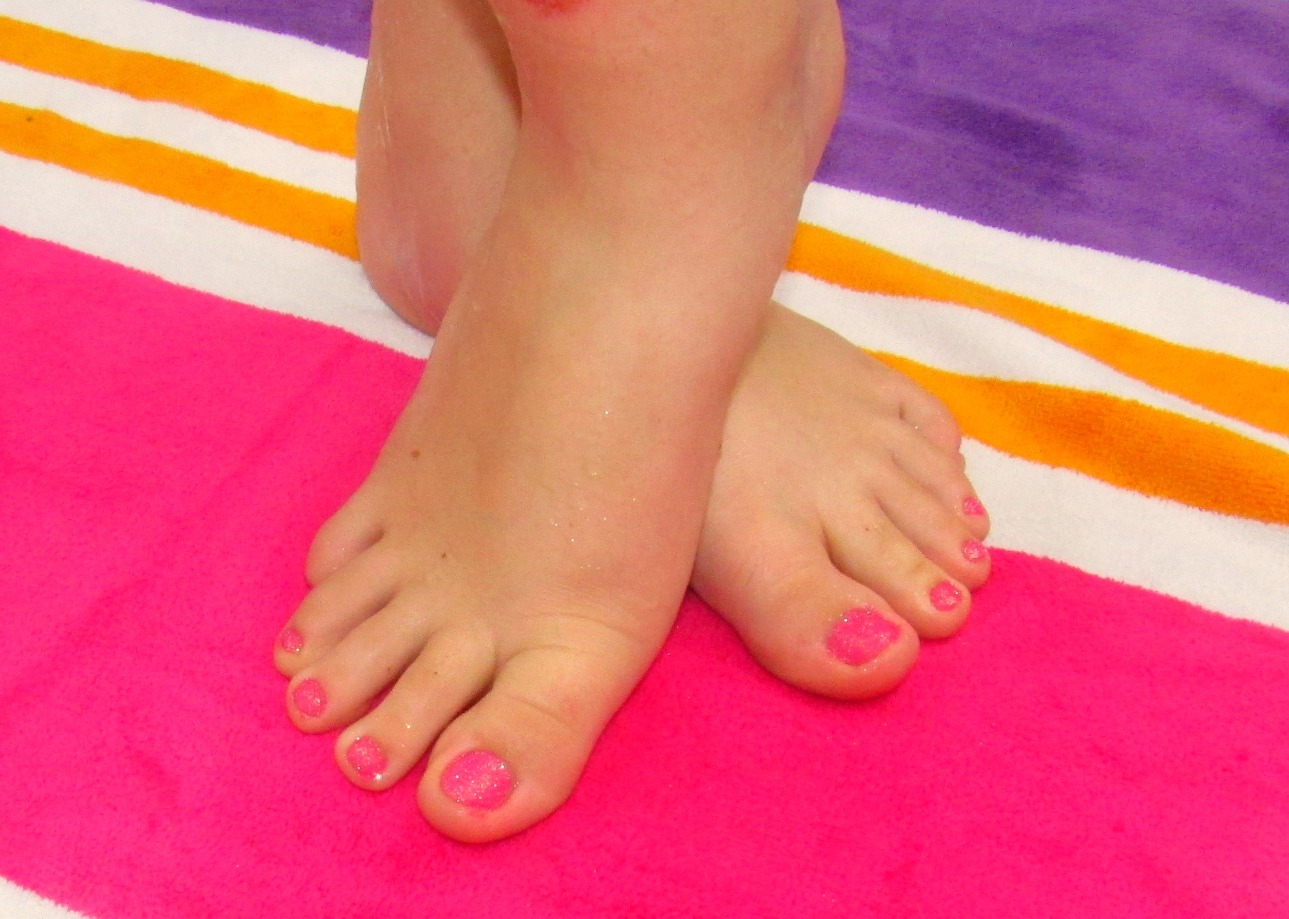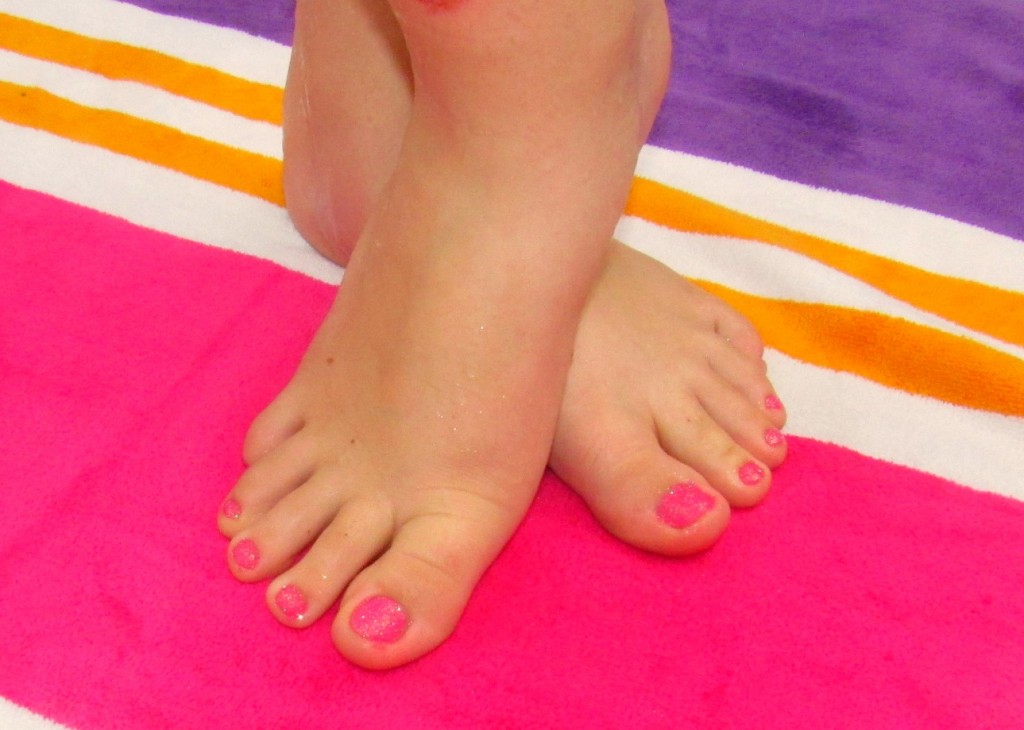 The polish that wound up on your skin is easily removed in the shower or quickly wears away after your first dip in the pool or trip to the beach. The color possibilities are endless and you can mix & match in a variety of ways. My girls love to do each nail a different color with a variety of colored glitter, too. From start to finish, I spent less than 10 minutes on Olivia's toes and she was thrilled with the results! I've used a few different types of glitter but by far, Martha Stewart glitter
is the BEST for this project. I bought this multi colored pack about 3 years ago and have used it for glitter toes over 30 times, as well as many other projects so it is definitely a great investment!