5 Ways You're Wasting Money on Clothes
One area that can be a big drain on any budget is wasting money on clothes.
Even if you don't see yourself as a fashionista, it's easy to drop $100 on a new outfit just because your old clothes are finally wearing out—even more so if that outfit includes a $90 pair of jeans or a $70 pair of 4-inch high heels!
But saving money on clothes is not just about the price point. Price is only part of the puzzle. There are other ways you may be wasting money while shopping for a new wardrobe that do far worse damage than buying an item at full price.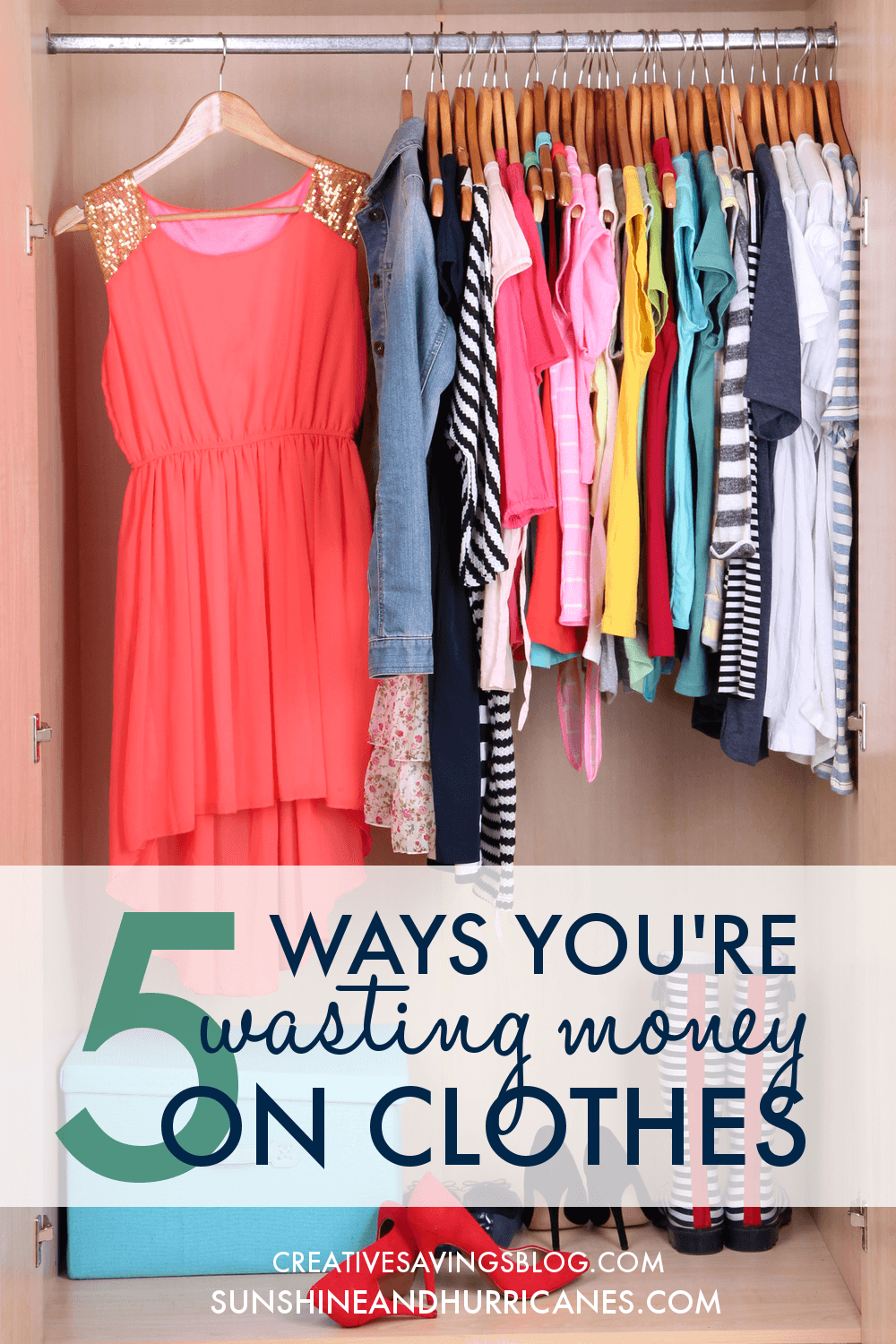 It's time to stop filling your closet with clutter, buying clothes you'll never wear, and replace what you do have with functional pieces that flatter. And yes, you can do this and still keep your bank account nice and full!
Clothing Mistake #1: Buying Trendy Pieces
Clothes don't just serve a matter of function anymore, they're a statement piece of individual style. While there are times I wish I didn't have to worry about matching colors and patterns, I love looking at the new designs I see modeled in store windows today. There are so many cute tops and dresses!
The thing is, trends change SO quickly that by the time you align your wardrobe with what's popular, new styles start coming in. And pretty soon, you discover that your hardly worn clothing is completely out of date.
Instead of buying clothes that follow current trends, focus on classic styles that go with many different pieces, and let your accessories do the talking. Scarves, jewelry, belts, and shoes will complement your classic combination, and shift your potentially plain-looking wardrobe to one that's incredibly stylish.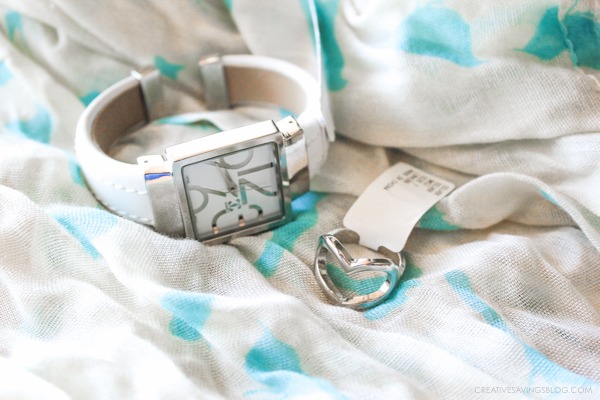 Clothing Mistake #2: Buying What You Like, But Don't Love
Have you ever stood in front of your closet and claimed, "I don't have anything to wear!", even though your closet is packed full with clothes? This wardrobe dilemma has nothing to do with the amount of clothing you have. It has everything to do with your mindset when you purchased each piece.
When you buy clothes you "like", but don't love, you'll never wear that item of clothing long term. Many times I use the excuse that these clothes are less expensive, but then I can almost guarantee they will just hang in my closet, or sit neatly folded in my dresser, unworn, until I finally decide they belong in a garbage bag on their way to the thrift store.
While it's a nice charitable contribution to the community, and a small tax write off, this ultimately kills our clothing budget! Wouldn't you rather splurge on a piece that makes you feel confident and pretty, rather than buy ten more that you'll never wear? Use your money wisely and invest in tops and bottoms you'll pull out over and over again. Then buy them in two or three different colors for good measure!
Clothing Mistake #3: Not Buying Quality Items
During my teenage years, I distinctly remember fighting with my mom over the shirts I wanted from Aeropostale. They cost between $10-$15, and came in funky colors, but most of all, had the brand name slapped right on the front. But I admit it. They were cheap. And not just in price, in quality too.
Those shirts only lasted three to four washes, before the bottoms stretched out and seams started to rip. You think I'd learn, but even into adulthood I still bought cheap sweaters only to toss them in the trash a few weeks later because they didn't last. At some point, it clicked. I was tired of wasting money on clothes that were right in price, but not in quality!
Obviously, I don't recommend ditching the price point entirely, but don't shy away from a $40 top when you know the material is thick and the stitching is sturdy. Besides, as long the clothing aligns with point #1 and #2, you'll be wearing that item for years, rather than just a few weeks. And that's worth the extra cash!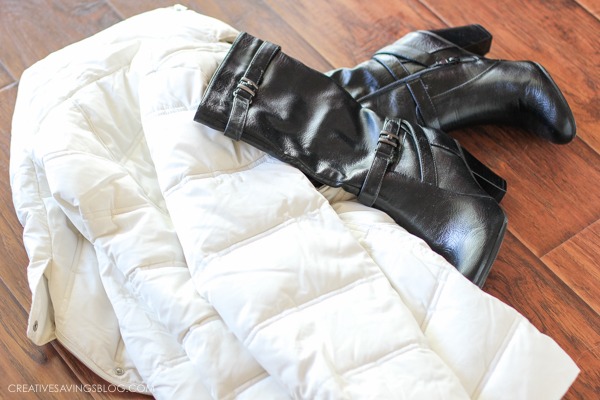 Clothing Mistake #4: Buying Outside Your Typical Color Scheme
Have you ever heard of the capsule wardrobe? Essentially, you cull your closet down to a minimum number of pieces that mix and match to create multiple outfits. While I haven't made a total leap into this trend yet, I have started applying one of the ideas to my current wardrobe—staying inside my color scheme.
You probably already know what colors look good on you and what don't, yet if you're anything like me, you try to round out your wardrobe with different hues than you would normally pick. But this actually creates more frustration than choice, because you create an entirely new outfit based on the new color you just picked up. Whereas if you have a three to four color palette, your creativity and options expand without buying tons of new stuff.
Now when I go shopping, it's super easy to decide what to buy and what to pass up. If it's not in my neutral, navy blue, teal, or coral color scheme, than I don't buy it. This allows me to get so many more outfits out of just one purchase!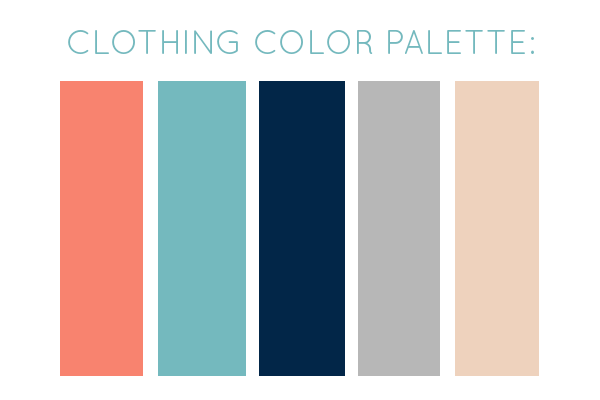 Clothing Mistake #5: Ignoring Easy Savings
Obviously, wasting money on clothes often comes down to picking the right pieces, but there are other ways you can waste money too—like ignoring tools that give you super easy savings. One of these tools is Ebates.
If you aren't familiar with it Ebates, it's basically a cash back website that pays you to shop online. I've personally earned over $1,600 dollars in cash back since I signed up three years ago, and I'm buying things online like I normally would!
I admit, it's sometimes really hard to shop for clothes that you don't get to try on first, which is why I'll go to places like JCPenny, Kohl's, or Old Navy to try on clothes beforehand so I know what fits. Then I wait for a sale and actually buy them from the comfort of my home using Ebates. This often saves me up to 10% cash back, and I can almost always find a coupon code for free shipping!
With some simple planning and self-control, you can easily create a small, yet functional wardrobe without spending a ton of cash. But the savings doesn't stop there.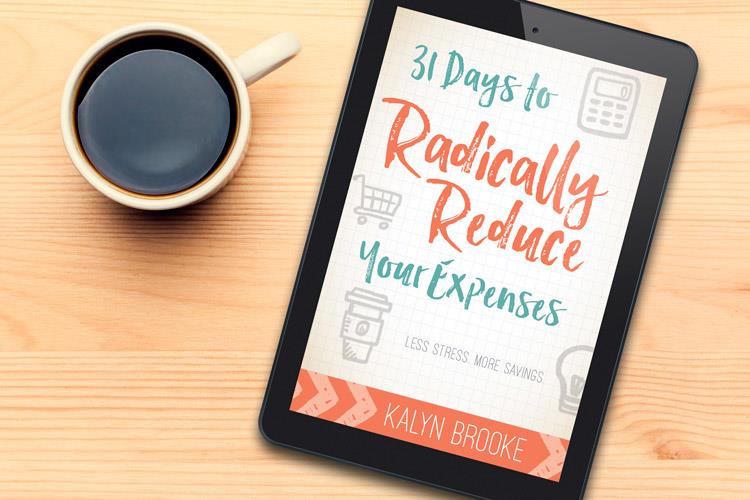 This is just a small sampling of what you'll find in my recently released book, 31 Days to Radically Reduce Your Expenses. If you want to go even deeper and drastically improve EVERY part of your budget, this book is your go-to resource!
I cover 29 other expense categories in addition to clothes, and share hundreds of savings ideas throughout the book, including action steps you can take right away. Psst…today the Kindle version is just $.99, but you can also get it paperback too.
Consider this your personal roadmap to find more money at the end of every month, make lasting change, and start saving for what truly matters. And if that's clothes, it's clothes. But if not, you now have the freedom to put that savings towards something else!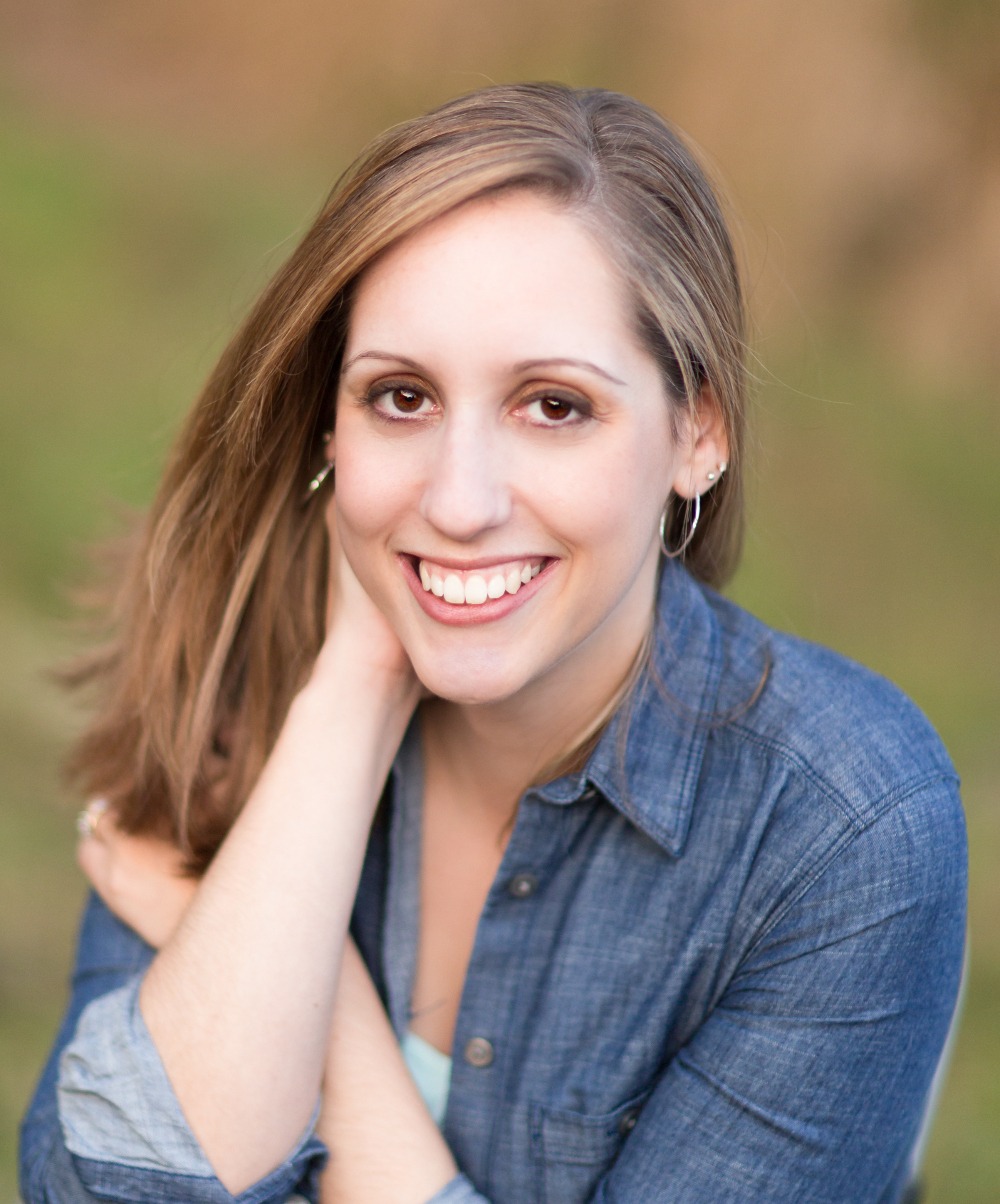 This has been one amazing guest post by Kalyn Brooke. She is the founder of the popular frugal lifestyle blog, CreativeSavingsBlog.com, where she empowers women to make their money work smarter, so they can create the life they really want. She strongly believes in pinching dollars over pennies, buying quality products over cheap substitutions, and living a life rich with purpose and intention….not deprivation. Originally from Upstate NY, Kalyn now resides in sunny Southwest Florida with her husband, Joseph, and one terribly spoiled rabbit, named Cody.
So, Let Kalyn Know, How Do You Stop Wasting Money on Clothes?