Inside:10 alternatives to birthday party goody bags that aren't junk
It's the dirty little secret all moms keep and now it's time for it to come out of the closet….
WE HATE GOODY BAGS!!!
We hate giving them, we hate having our kids receive them and we hate throwing it all away days later.
We all know it's a waste of money for more candy our kids don't need and for cheap toys that will break or that we'll smuggle into the trash after our kids are sleeping.
While it would be nice if we could all just admit it and do away with this Birthday tradition, that probably isn't going to happen. So, instead, we've come up with 10 Alternatives to Birthday Party Goody Bags that are least better than candy and other …well, you know.
So, if you're wanting to give party favors that aren't junk, we've got some clever, creative and fun goody bag ideas that are sure to be a hit with kids and parents alike.
This post may contain affiliate links.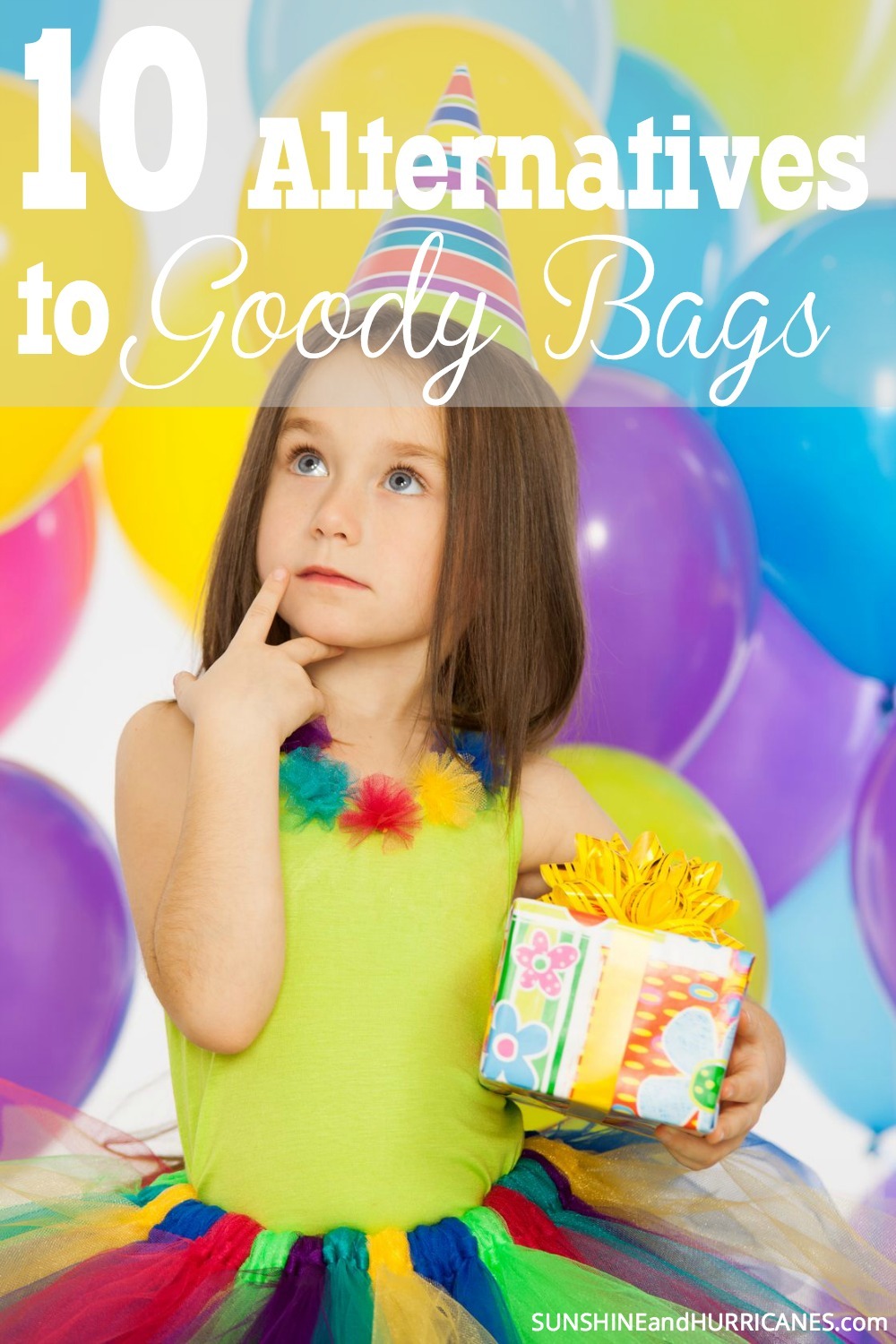 10 Alternatives to Birthday Party Goody Bags
Go with a theme
1. A Storybook Surprise
Scholastic offers a large selection of books for all ages at reasonable prices, some as low as 99 cents. Whether it's Dr. Seuss, Clifford the Big Red Dog or P, you can probably find a book to match any party theme. Buy Scholastic Early Readers
via Amazon or check your local book stores or even Target and Wal-Mart.
2. Charitable Children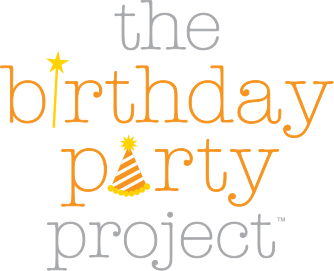 Let your child choose a charity that appeals to them or that even goes with the party theme. For example, if you're having a jungle party, it could be the local zoo. Have a card for guests to sign and then send off the card with a donation for what you would have spent on goodie bags. If you must send them home with something, print out stickers on your computer that say "I had fun and made a difference today!"
You can also check out these other charitable organizations that tie into kids Birthday parties:
3. Customized Cookies
Sweet treats tend to be a staple in Birthday party goodie bags, but sometimes it's just too much sugar. Rather than sending kids home with loads of candy, replace the usual processed junk with a custom decorated cookie or cupcake in a specially decorated bag or box. You can make your own or purchase from your local bakery.
4. Activity to Go
Many of the items found in goodie bags break quickly or get lost. Consider instead pairing a cute cookie cutter that coordinates with the party theme and a jar of play-doh or even simply a small print-out of a favorite sugar cookie recipe. Amazon carries a set of Cookie Cutters for $14.99 or you can pick up individual cookie cutters at most craft stores for just a couple of dollars.
5. Music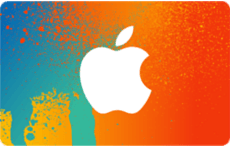 Create a mix CD of the birthday child's favorite songs or give kids an iTunes gift card good for a free download.
6. Earth Friendly and Fun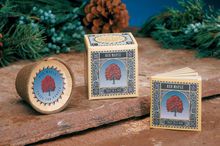 Give guests a goodie that will be a beautiful reminder of your child's special day and that will certainly be better for the earth than a bunch of cheap plastic toys. Tree in a box offers multiple tree types in a kit with seeds, a starter pot, a fertilizer pellet and small instruction booklet. $2.50 -$6.00 depending on the number purchased at Treeinabox.com
7. Personalized Pillowcase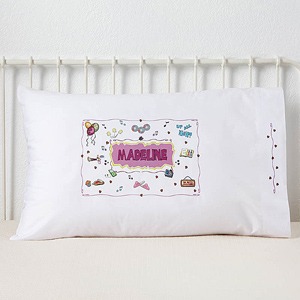 Let all the slumber party guests leave with an item they didn't use at the party…..their pillowcase! You can either purchase basic white pillow cases at stores like Target or Wal-Mart and let kids personalize their own using Fabric Markers
or if you want to go all out, you can order them their own personalized pillow case.
8. Personalized towels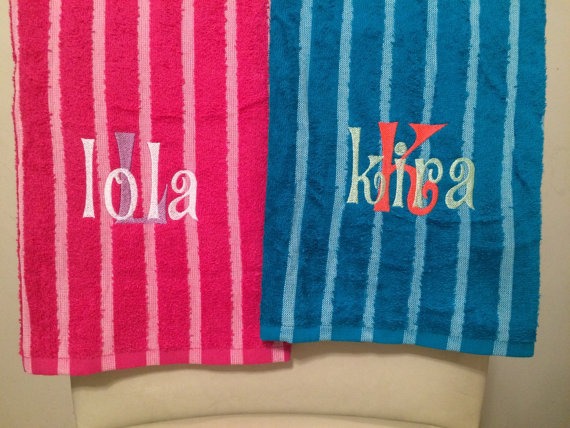 If you're planning a pool party or a beach or water themed party send guests home with their very own personalized towel. You can order them on ETSY or purchase them yourself and find a local store or friend that will do the embroidery for you.
Another option is to skip the personalization and just get an assortment of cute beach towels from Target and Wal-Mart.
9. Party Activity/Craft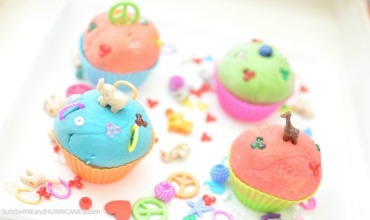 (personal favorite)- have the guests create their favors! Paint a wooden frame (avail. at any craft store: ) and then send them home with it and a pic of the party.
You can also make our cute playdough cupcakes as a party craft and then let the kids take them home.
10. Balloons
Every kid loves a helium filled surprise! Use them as part of the décor and then send them home with partygoers. Popular places to get balloons in an assortment of colors and children's themes include Party City, Local Grocery Stores, Target, Wal-Mart and …You can even do it at home yourself with the Balloon Time Helium Tank
from Amazon that also comes with balloons for just $29.99.
Kicko Glow in The Dark Slime – 12 Pack Assorted Neon Colors – Green, Blue, Orange and Yellow for Kids, Goody Bag Filler, Birthday Gifts Non-Toxic
Play-Doh Party Bag Dough (15 Count)
Crazy Aaron's Putty .47 oz Mini Tin Assortment – 12 Pack
Womens Girls Novelty 3D Ice Cream Anklet Socks Funny Fast Food Low Cut Sock
15 Pieces Striped Sweatbands Set, Includes 5 Pieces Sports Headband and 10 Pieces Wristbands Sweatbands Colorful Cotton Striped Sweatband Set for Men and Women(Red White and Blue Set 5, 15 Pieces
Byonebye 12 Pack Plush Animal Headbands for Party Favor, Jungle Animal Ear Horn Hair Hoop, Idea on Kid and Adult Birthday, Halloween Decoration, Dress-Up Safari Themed Parties Supplies
Beinou Sequin Headband Mermaid Sequins Reversible Hairband Filp Gitter Headbands for Girls Elastic Sparkly Bling Sport Head Band Non Slip Velvet Hair Bands for Women Girls (3 Pack)
Pick-a-Palooza DIY Guitar Pick Punch Mega Gift Pack – the Premium Pick Maker – Leather Key Chain Pick Holder, 15 Pick Strips and a Guitar File – Blue
Milton Sports Water Bottle Kids Reusable Leakproof 4-Pack Plastic Wide Mouth Large Big Drink Bottle BPA Leak Free with Handle Strap Carrier for Cycling Camping Hiking Gym Yoga (Pastel, 32 oz)
Reduce WaterWeek Classic Reusable Water Bottles, 16oz – Includes 5 Refillable Water Bottles Plus Bonus Fridge Tray For Your Water Bottle Set – Leak Proof Twist Off Cap – Reduce Plastic Use
Pete the Cat Phonics Box: Includes 12 Mini-Books Featuring Short and Long Vowel Sounds (My First I Can Read)
Disney Princess Reading Adventures Disney Princess Level 1 Boxed Set
Piggy Paint – 100% Non-toxic Girls Nail Polish, Safe, Chemical Free, Low Odor for Kids – 4 Polish Gift Set (Scented)
Expressions Girl / 7-piece Flavored Lip Gloss Set 0.7 oz each
IFUNSON Professional Nail File and Buffers for Women Girls, Natural Emery Boards, 150/150 Grit Colorful, 10 PCS
Mr. Sketch Scented Markers, Chisel Tip, Assorted Colors, 12 Pack
Decorate Your Own Figurines, Paint Your Own Kids Set – Includes Six Figurines, Paint Brush, Six Pots of Paint
Biubee 8 Pack Cute Animal Eye Mask- Unicorn Alpaca Rabbit Bear Sleeping Mask Soft Plush Blindfold Cute Unicorn Horn Sleep Mask Eye Covers Eyeshade for Girls Women Kids Travel Nap Sleep Overnight Party
Ayygift New Woman Leopard Eye-shade Sleeping Cover Relaxing Eye Mask (Assorted Color) (6PCS)
Goofy Mad Libs
36 Color Fundamental Watercolor Pan Set with Paint Brush by Artists Loft
Tulip one-step tie-dye One Step Tie-Dye 15-Color Party Kit, Standard, Rainbow
LEGO Minifigures Disney Series 2 71024 Building Kit (1 Minifigure)
LEGO Minifigures 71025 Series 19 Building Kit, New 2019 (1 Minifigure)
The Fun Jigsaw Puzzles For Kids Girls & Boys Creative Leisure Tourism Mini Jigsaw Puzzle Set with Tube Bottle Blueprint (3pack150Pcs)
Sunshane 24 Pack 24 Blocks Magic Snake Cube, Mini Snake Speed Cubes, Twist Puzzle Toys for Kids Party Bag Fillers, Party Favours, Random Color
Toysmith Ink-a-Do Tattoo Pens
ToysOpoly Playground Balls 8.5 inch Dodgeball (Set of 6) Kickball for Kids and Adults – Official Size for Dodge Ball, Handball, Camps, Picnic, Church & School + Free Pump & Mesh Bag
Paddle Ball Game
Home-X Jacks Game, Metal Jacks and Rubber Ball Game
Melissa & Doug Wooden Pick-Up Sticks Tabletop Game (41 Pieces in Wooden Storage Box, Great Gift for Girls and Boys – Best for 4, 5, 6 Year Olds and Up)
Joyin Toy 12 Pack 14" Big Bubble Wand Assortment (1 Dozen) – Super Value Pack of Summer Toy Party Favor
Green Toys Jump Rope – BPA Free, Phthalates Free, Green Handle Skipping Rope for Better Health, Increased Concentration. Fitness Equipment
Crayola Washable Sidewalk Chalk, Outdoor Toy, Gift for Kids, 16 Count
Related Posts:
Donut Birthday Party
The Ultimate Kids Birthday Party Round-Up
The Best Kids Birthday Party Hacks
Still want EVEN MORE Kids Birthday Party Ideas?
Follow Sunshine and Hurricanes 's board Kids Party Ideas on Pinterest.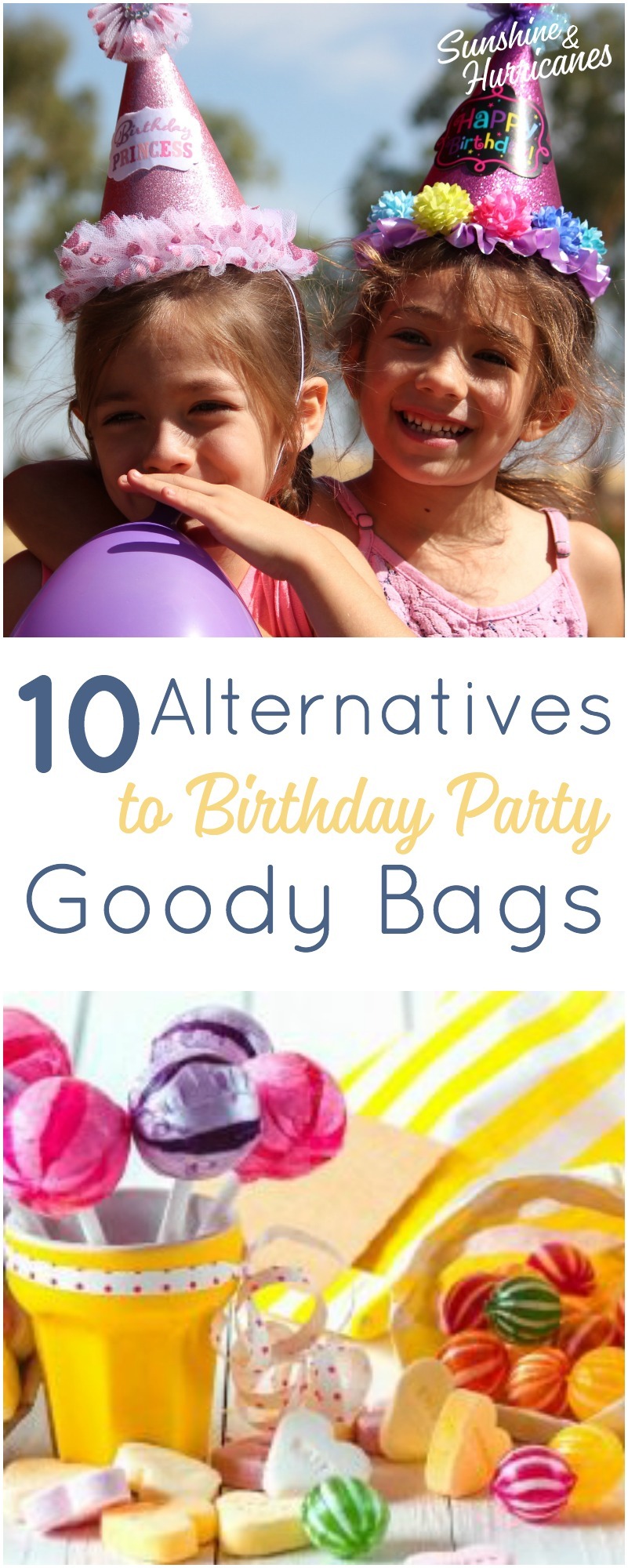 Do you have any other original ideas for alternatives to Birthday Party Goody Bags?