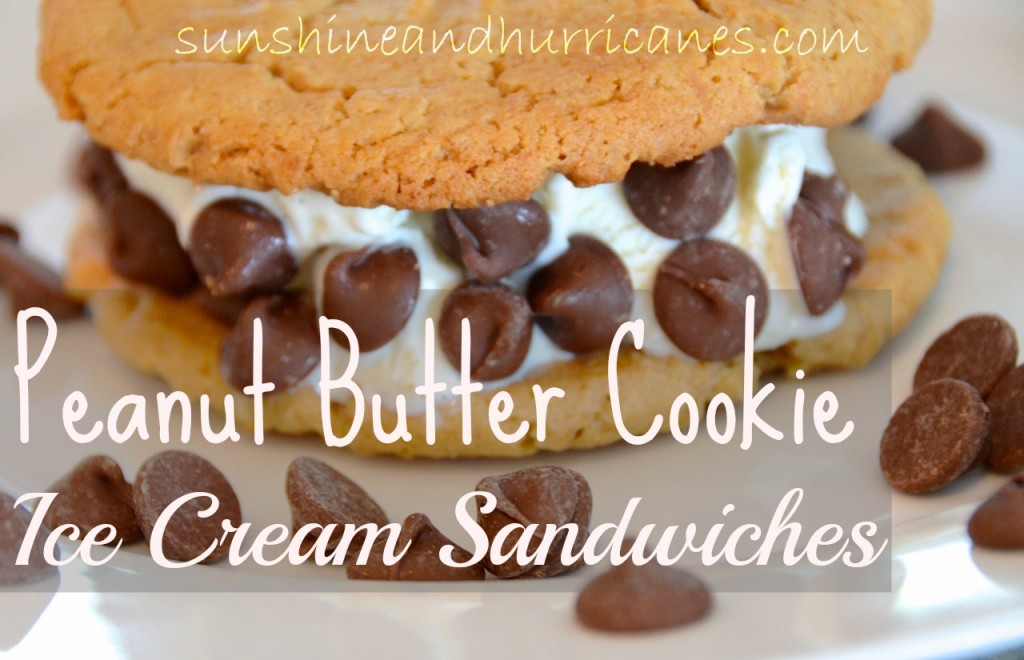 I'm not sure if I've mentioned, but I like sweets. I especially like cookies…and chocolate….and peanut butter….and ice cream. Even better when they are all together. These peanut butter cookie ice cream sandwiches have become a favorite in our house and even in other people's houses (I happened to make the ones I took pictures of here at a play date with some friends, I KNOW we'll be getting asked back to their house soon!).
These are super simple to make. I use my favorite recipe for peanut butter cookies that you can click HERE to find from an earlier post on our blog. Then I just add the extra ingredients of some high quality chocolate chips and vanilla ice-cream.
I am including the ingredients here from the Peanut Butter Cookie Recipe along with the choc chips and yep, I forgot the ice cream in the pic (oops). Anyway, overall, just know that the way your cookies and ultimately your cookie sandwiches taste depends on the quality of ingredients you use. Real butter, good quality choc chips and a real vanilla ice cream (or whatever type of ice cream you choose to use) makes a world of difference. I used an organic vanilla for these and they were amazing!
Alright, so prepare the cookies according to the recipe (Again, you can find it HERE). However, when you get to the part about rolling the dough into balls, you want to about quadruple the size of the balls to make quite oversized cookies. At max, you will get six to a cookie sheet for these. Since they are so big, you will probably have to flatten them by hand and then you can still creatively use a fork to create the criss cross look. I actually used a serving fork to get the big grid pattern.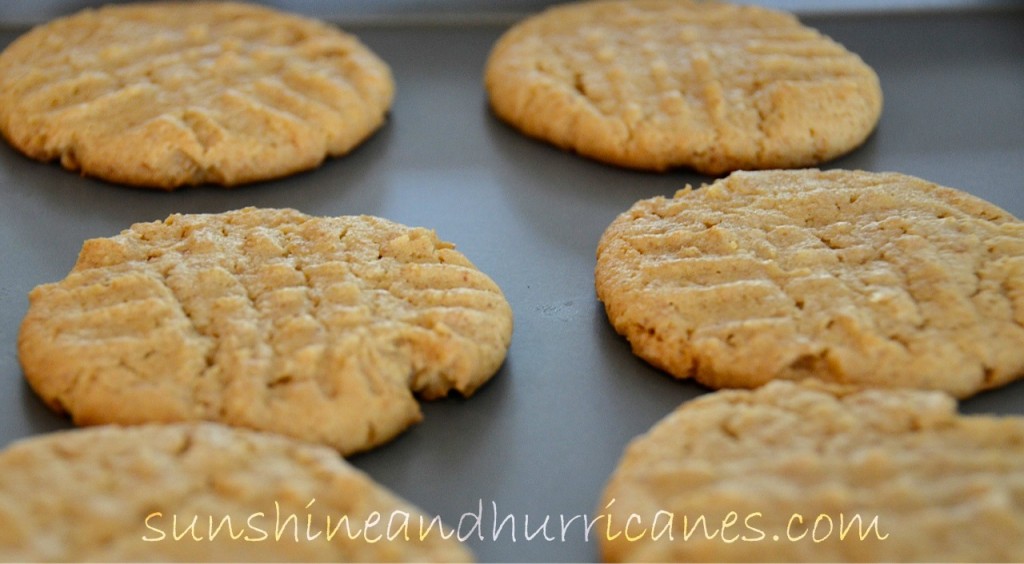 While the cookies are cooling, take the ice cream out of the freezer and let it soften up. Also, get the chocolate chips ready. You can put them in a shallow bowl like a large soup bowl or else I found a nifty little trick of using a loaf pan. It keeps the chips from spreading out and creates a more even coating on the ice cream sandwich.
Once the cookies have completely cooled, use an ice cream scoop to get a generous rounded scoop of ice cream from the carton/container and place on the flat surface of one cookie. Put a second cooking on top and lightly squeeze the two cookies together to distribute the ice cream. Quickly roll the ice cream sandwich in the chocolate chips and then wrap in saran wrap and place in the freezer for an hour or two to freeze back up. Total confession here, I explained earlier that on the day I made these I was at a friends house. We had a crew of kids anxiously awaiting, so we skipped the saran wrap part. They don't look as pretty, but the kids were definitely not complaining!
I have a second version of these that I also like to make sometimes. I will actually mix the chocolate chips into the ice cream itself and make the ice cream sandwich and then I will put banana slices around the outside. My version of a funky monkey ice cream sandwich! I'm sure some of you reading this could come up with your own crazy creations. Feel free to share with me in the comments, I'd love to hear your ideas.