I grew up in Michigan and one of my favorite things to do in the summer when we went on vacation was to go Cherry picking. I'm sure that started my love affair with all things cherry. To this day, when cherry season arrives and I see those deep red little fruits appear in the store I feel a little giddy and nostalgic. So, I decided it was time to combine two of my favorite things in the world into one delicious dessert – Cherry Cupcakes!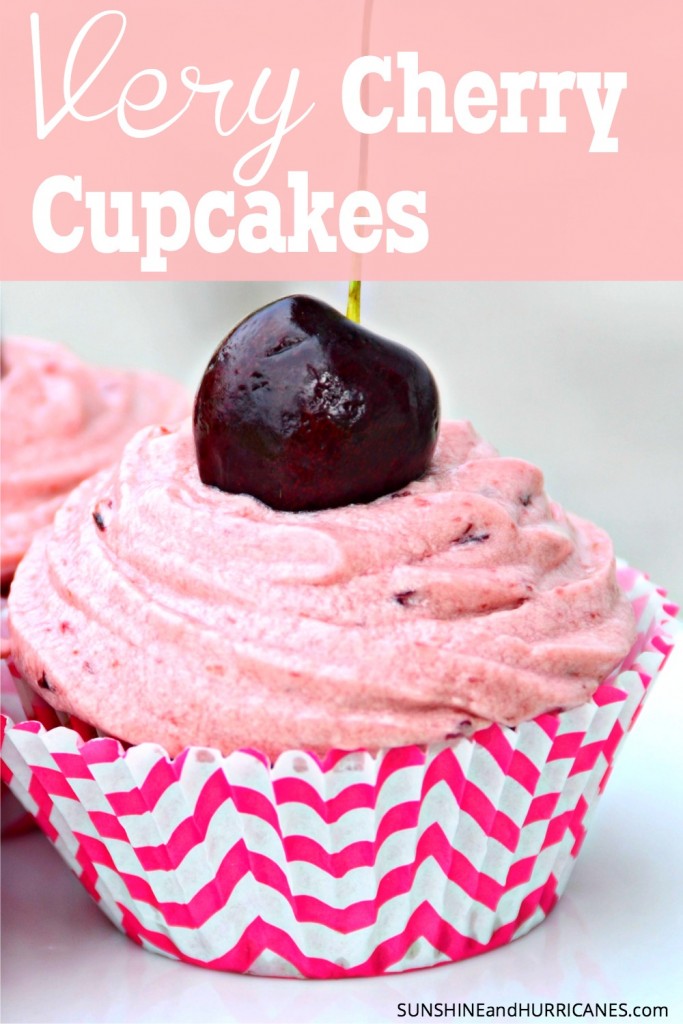 As we know, I'm also a HUGE fan of cupcakes and so I guess it made sense to try and merge my two passions. I think I've created about one of the MOST Cherry desserts you might encounter with these Very Cherry Cupcakes with Cherry Icing. When I found the cute little pink chevron muffin cups, I knew it was time to pull it all together (They came from Target by the way).
Alright, so the first thing you're going to need enough cherries to give you about 3 cups pitted.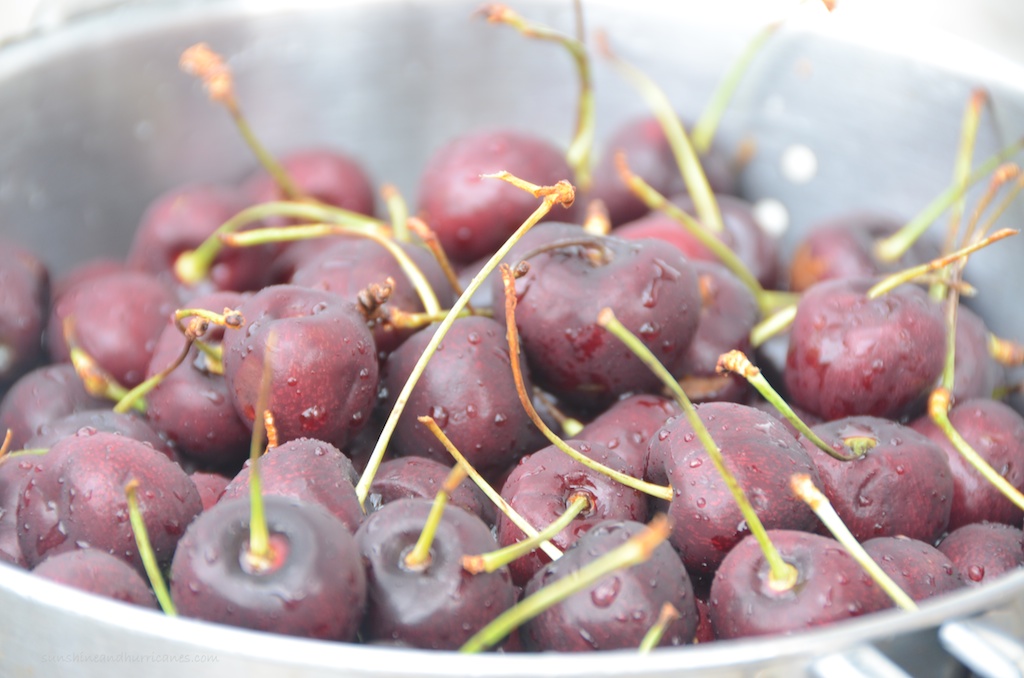 Wash them and then if you're lucky, you'll have some little recruits around who can help you pit them. Now, you may own a cherry pitter, but most people don't. We tried various methods such as using a tip from an icing set. However, by far, the best way we found was to use a straw from a child's sippy cup. They are made of sturdy plastic and are just about the perfect size for popping out a pit. 🙂 Just push it through right where the stem was and the pit will come right out. However, be prepared for a mess, because you're still probably going to get some juice splatter. Consider doing this outside or laying some newspaper over the counter. You can also expect your hands to look like this, but it comes off pretty easily.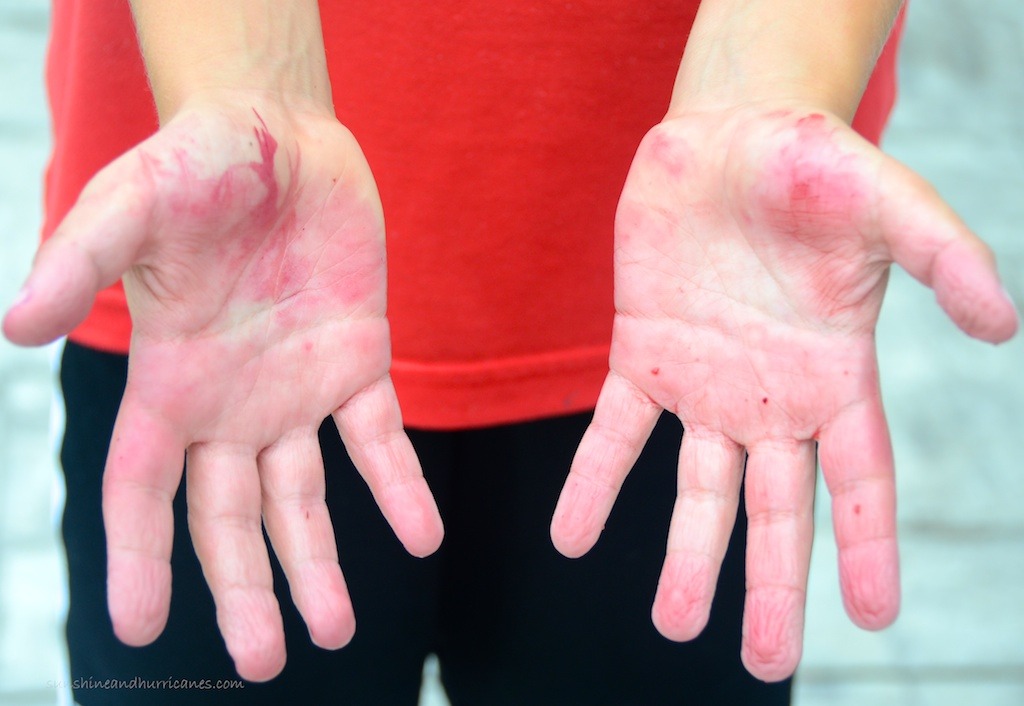 To make the cupcakes I used a basic vanilla recipe. You will need:
1 3/4 cups flour
1 1/4 tsp backing powder
1/4 tsp salt
1/2 stick of butter (4 Tbsp)
1/4 cup of coconut oil (melted if necessary, you want it in liquid form. If you don't have coconut oil you can just use another 4 tbsp of butter, but the coconut oil really adds to the flavor and I use it in most of my baking)
2 eggs preferably at room temp
2 tsp vanilla extract
1/4 tsp almond extract (you can add up to 1/2 tsp if you want a stronger flavor)
3/4 cup pureed cherries ( I put them in the blender with just a splash of vanilla)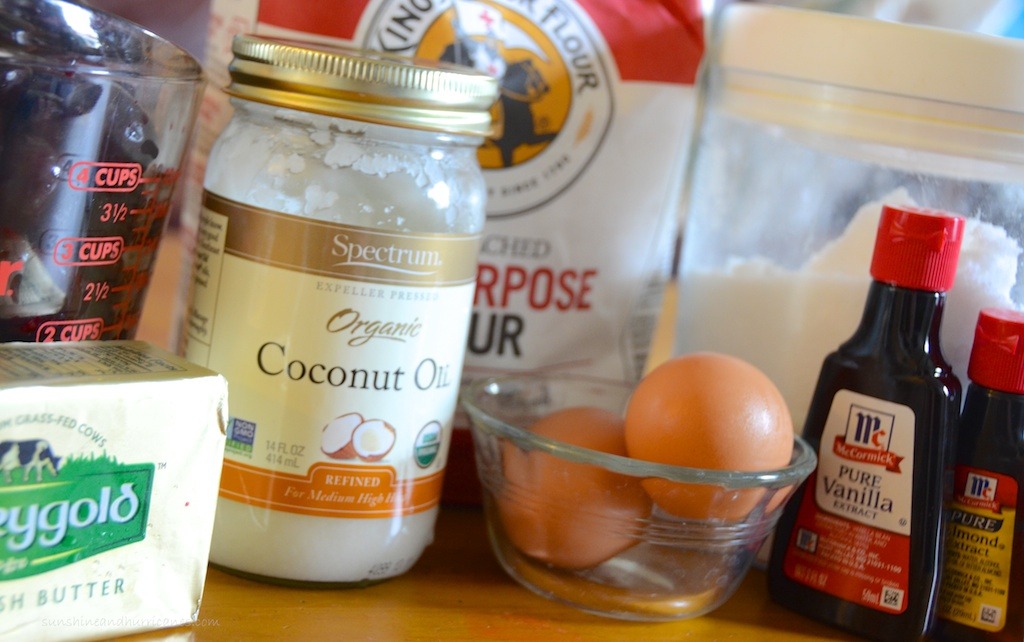 At this point, preheat your oven to 350 degrees and then line one 12-cup muffin pan with paper liners (this recipe actually can make up to 18 cupcakes if you don't fill it as full, it's up to you). Use a stand mixer or electric hand beater on medium (this is what I used) to cream the butter, coconut oil and sugar together until fluffy, about 4 minutes. Add in the eggs, one at a time, scraping the bowl with a spatula as needed. Next add in the vanilla and almond extract. Reduce the mixer speed to medium low and beat in half of the flour the baking powder and salt, then add the remaining flour and the cherry puree until just combined.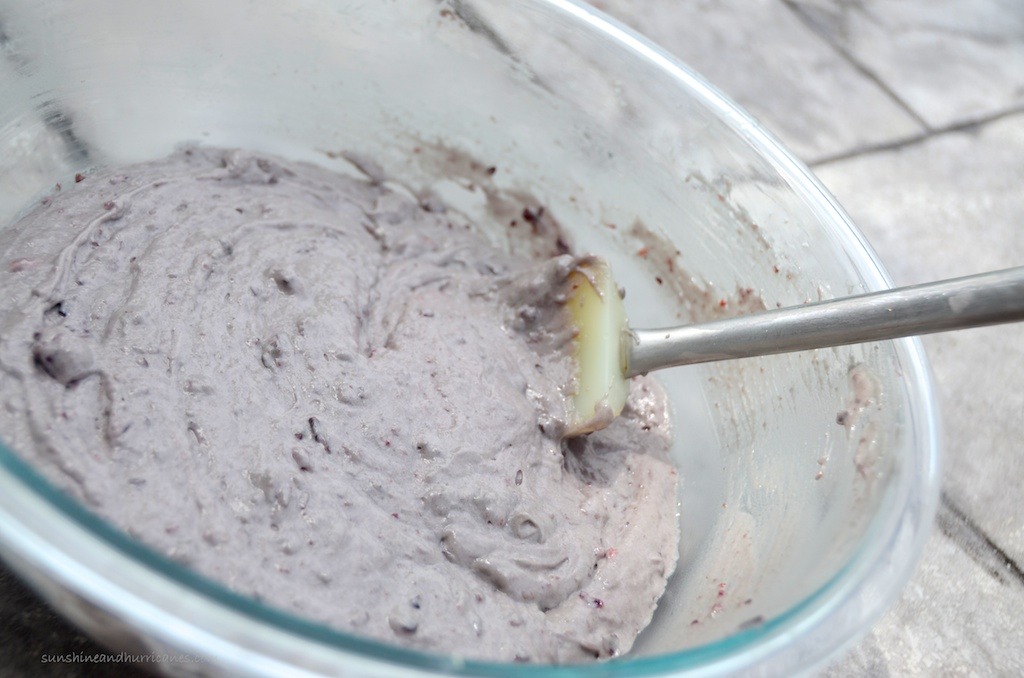 Pour the batter equally into the muffin cups, filling each approx 2/3 to3/4 full depending on the number of cupcakes you want. Bake until a toothpick inserted into the center of a cupcake comes out clean, around 18 to 20 minutes. Let the cupcakes cool 5 minutes in the pan and then place on a rack to cool completely.
Now at this point, you can taste those cupcakes and you may like them just the way they are. I had several people try these and they honestly liked the idea of just the cherry "muffins" rather than cupcakes. They suggested even throwing a few chocolate chips into the batter for good measure. So, consider these two recipes in one. You can always freeze the muffins too and use them for your kids lunches.
However, I'm a frosting girl all the way. I typically eat all the frosting on a cupcake and maybe half the cake. So, there was NO WAY I was leaving these babies unfrosted and my kids were in total agreement. So, if you'd like to whip up some Cherry Frosting to go with this is just your basic butter cream with a little adaptation.
I used 1 1/2 cups butter
1/2 cup of pureed cherries
4 cups of powdered sugar (you may need more or less depending on how you like the consistency of your frosting.)
Use a hand mixer to beat together the butter, the cherries and about 1 cup of the powdered sugar. Powdered sugar is messy and if you use more than that it might go all over. Once that starts to come together, keep adding in 1 cup of powdered sugar at a time. If you get to three cups and you think it's looking good, then pull back and only ad another 1/2 cup at a time to make sure you don't get it too stiff. If you do, you can always just add in a splash of milk.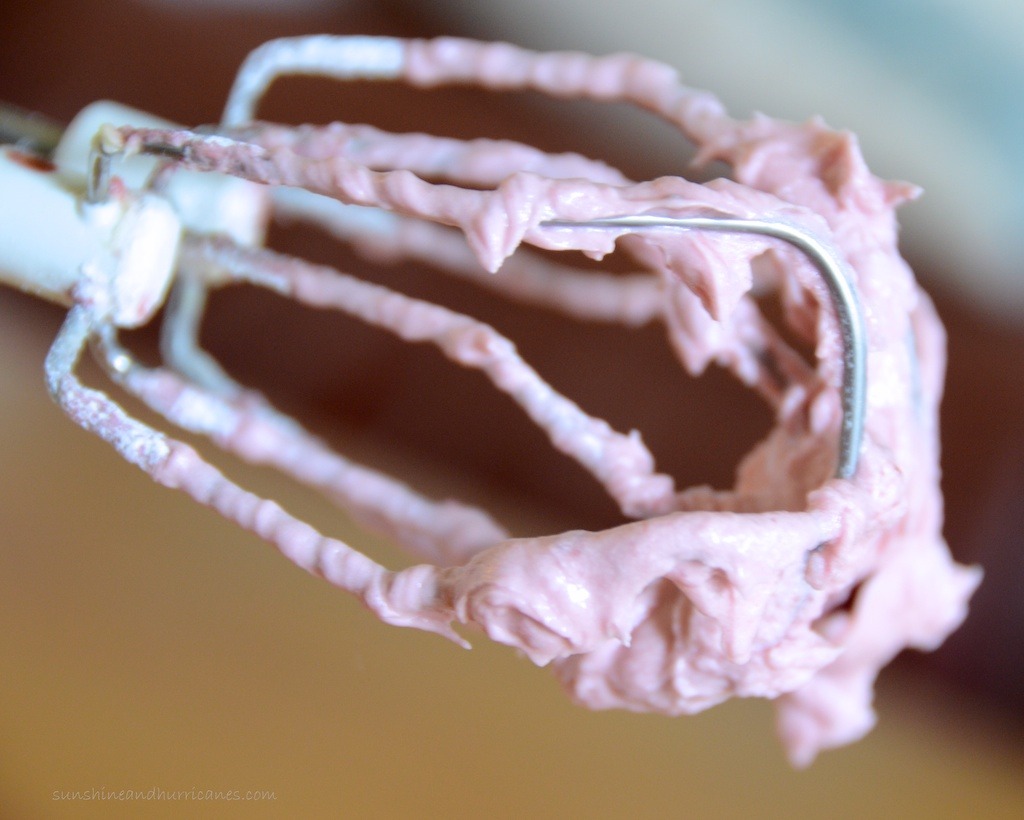 Once the cupcakes have cooled and you've got your frosting together, you can either use a frosting kit with a bag and tip of your choice to ice those yummy cherry cupcakes with a little flare or just do your best with a spatula. They taste good no matter what! I decided to go one step further and even put a cherry on top, but again, I'm a cherry- a-holic!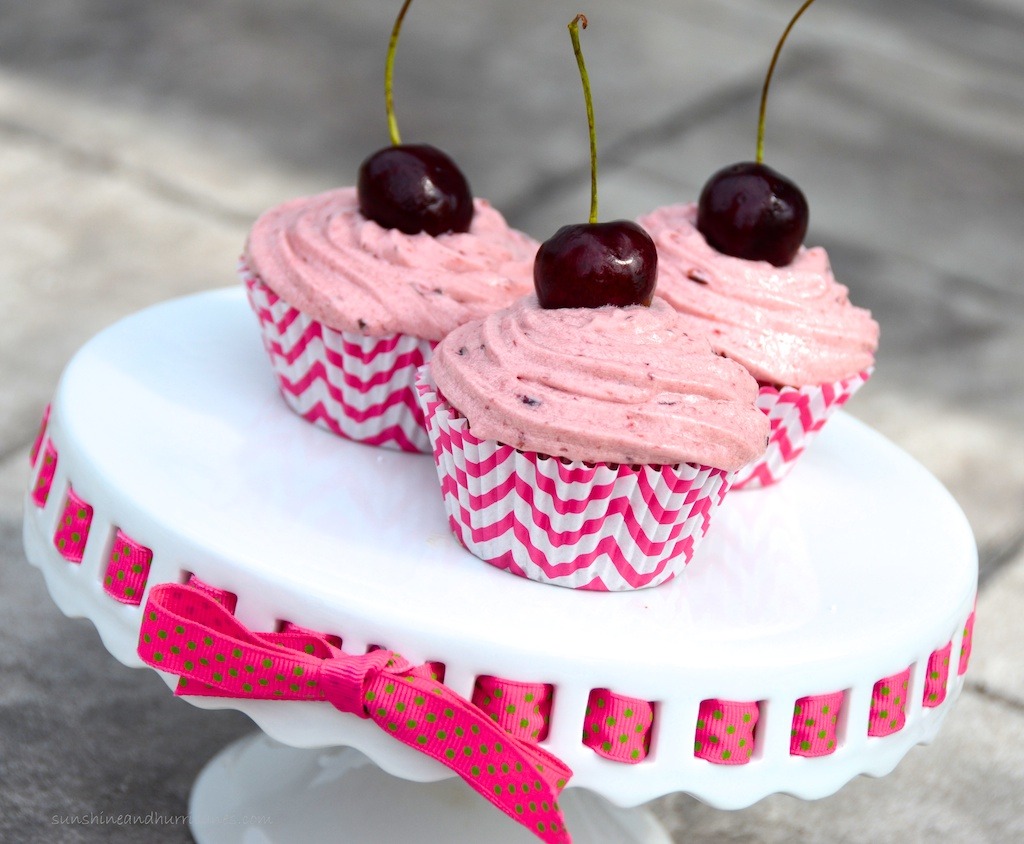 If you are a cupcake fan, then you will also love some of our other cupcake recipes:
Would you have added anything to our very cherry cupcakes?