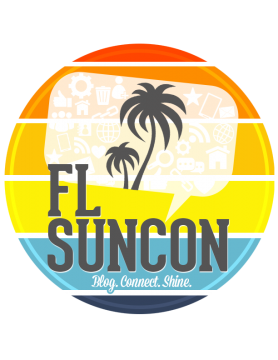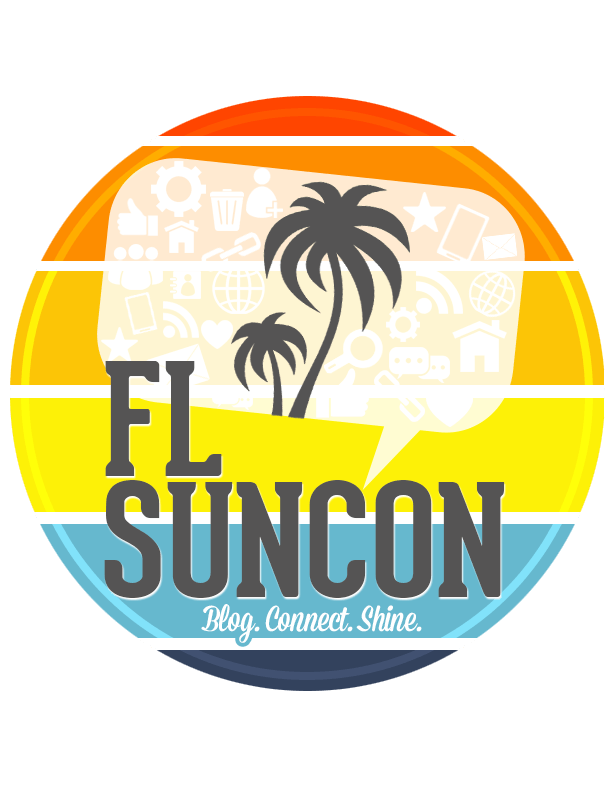 FloridaSunCon Session Descriptions
For time slots that have more than one session, you will have to choose the one that you feel best fits your area of interest or blogging goals at the moment. For more information on the speakers, you can check out their bios HERE. Any handouts from the sessions will be provided for ALL attendees.
9:30-10:15 – Session 1 – Social Media Forum
Speaker and Moderator: Krystal Butherus
The social media landscape has changed dramatically in the last year and it's having a significant impact on the ability of bloggers to build their audience and income. Krystal will kick-off this forum with insights into how she's been able to grow all her social media channels dramatically in the last 12 months. The session will then be opened up to general questions as well as feedback from the attendees and speakers who can share strategies they are using that have been successful.
10:30 – 11:15 Session 2
1A) Building Blog Traffic: 3 Essential Strategies
Speaker: Kalyn Brooke
Have you ever wondered why no one is reading your blog? Building a successful blog is more than just writing great content, it's about effectively spreading your message too. Learn 3 traffic-building strategies to help draw people to your site, increase monthly page views, and nurture a thriving community that consistently comes back for more.
1B) Brands, Branding and Making Money
Speakers: Kira Lewis and Michelle Myers
Are you confident about the brand you are creating for your blog? Do you feel you can clearly communicate what your blog is about, who your audience is and what kind of benefit you could offer a brand that might want to pay to work with you? This session will focus on helping you develop a clear identity and brand for you and your blog, how and where to find opportunities to work with brands, and how to create a media kit and pitch that will help you earn an income with your blog.
11:30 – 12:15 Session 3
3A) Get Kinda Famous: Expanding your Readership through Outside Publication
Speakers: Mary Katherine Backstrom & Jennifer Oradat
Do you want to reach thousands of new readers, strengthen your brand recognition, and permanently increase traffic to your site? Well, it's time to publish elsewhere! Learn insider secrets of the submissions process and how to land features on major websites like Huffington Post, Scary Mommy, and more.
3B) Expanding your Platform and Profits – Books, Ebooks and More
Speaker: Melinda Means
Are you looking for ways to create income by expanding on your blog platform? Publishing may be just the avenue you need to create revenue outside of ads and traditional sponsored posts. Learn about the journey of getting a book deal with a publisher as well as how to publish an ebook. Plus, become familiar with the pros and cons of self publishing vs traditional publishing to decide which avenue might be right for you. There will also be a brief discussion of other types of products you can create using your blog as a starting point.
1:00 – 1:45 Session 4
Q&A with Ruth Soukup from Living Well Spending Less
Ruth Soukup is the founder of Living Well Spending Less, a lifestyle and financial planning blog that receives millions of visits each month. Her recently published book, Living Well Spending Less: 12 Secrets of the Good Life quickly became a New York Times Best Selling book and she already has a follow-up on the way. She has grown her blog into a multi-faceted business and has been invited to speak at conferences across the globe about her success. Ruth has always been committed to helping others follow in her footsteps, which is part of why she also founded The Elite Blog Academy in 2014. Be ready with any and all questions you have about blogging, building your business or whatever else is on your heart and Ruth will answer as many as she can in this Q&A Session!
2:00 – 3:30 Session 5
Video for blogging 101
Speakers: April O'Leary and Kristen Hewitt
Video is here to stay. It's time to get some equipment, get comfortable with editing and start sharing your personality with the world. During this session you'll see how easy (and affordable) it is to get started building your blogging brand through video as well as what equipment you need, how much it costs and where to buy it. You'll also learn how to put the best "YOU" forward with tips on how to dress for video, lighting, background basics, and optimal camera angles. You'll leave ready to tackle this new frontier of blogging!
For Speaker Bios Click HERE.
Remember we only have 25 spots for FloridaSunCon available.